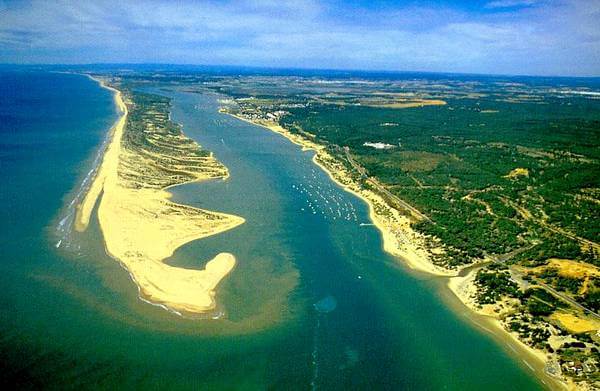 El Rompido is a coast town on Huelva washed by the Piedras River, which empties a few kilometers from the village forming a sand bar that separates the estuary from the sea. According to the wind, we found 2 zones: the one of the estuary, with water plate near the shores and the one of the coast, with ordered waves and not very big.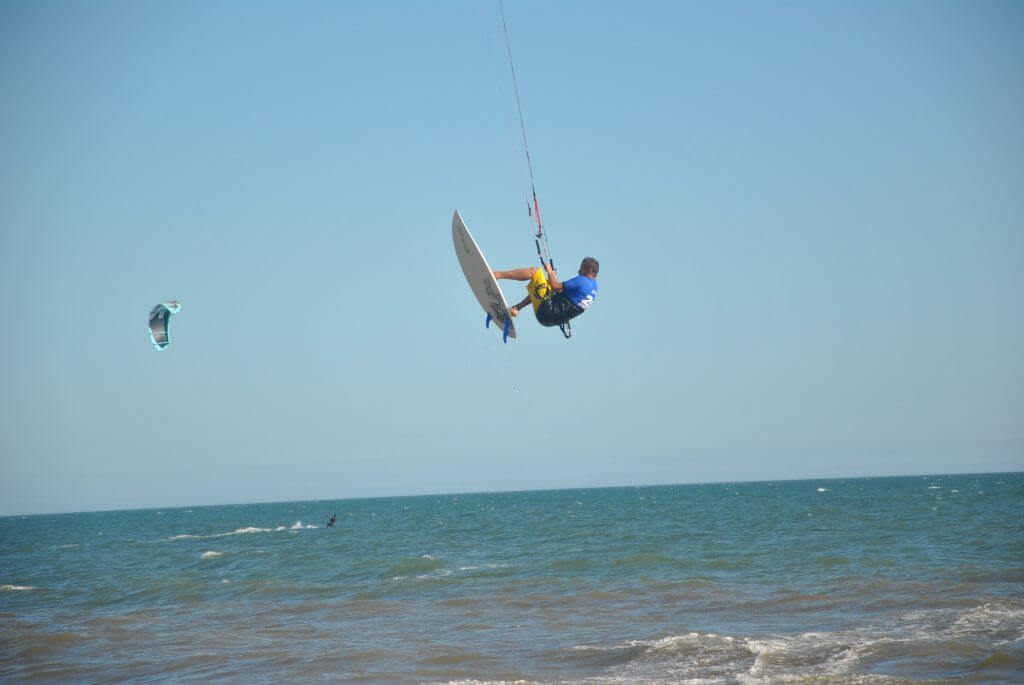 WINDS TO NAVIGATE IN EL ROMPIDO.
– West Wind/Southwest:
Predominant wind in the zone and ideal to navigate. It is possible to sail as much in the estuary as in the coast and is given mainly in the summer season of thermal type. It is very constant and medium intensity, which makes it very good for kitesurfing in any of its modalities.
– East Wind/South East/South:
These winds usually occur with storms in the winter season.
– North Wind :
We only recommend sailing with this wind in the estuary, never in the sea area and provided that the intensity and direction are adequate. Medium-high level of navigation required.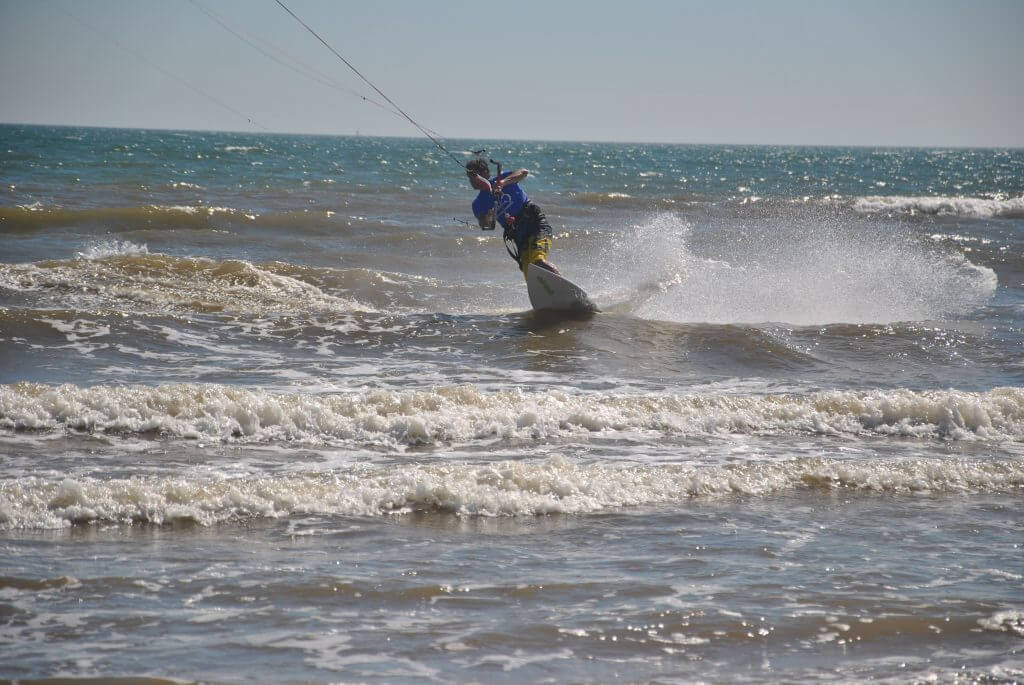 ZONES FOR KITESURF PRACTICE.
– Winter:
Both the estuary and the coast are suitable for kitesurfing. In the estuary you have to be careful not to get too close to the boats that are located in fishing moorings. On the coast, there are miles of pristine beach with white sand. To access the coast, it is necessary to cross the estuary by boat. It can be crossed with acquaintances or with companies that do this service.
– Summer: Same areas as in winter, taking in this case always caution with bathers and other people who are on the beach. The estuary is not recommended if you do not have a minimum level or if the tide is not very large due to the transit of boats through it. As for the coast, despite being a virgin beach, crosses a lot of people using the services that there are ferries. In case of traveling to this beach, it is recommended to mount towards the east of the areas where there are more people to avoid accidents and annoyances between users and kiters. There is no kite zone as such but it is not prohibited to practice our sport in the zones.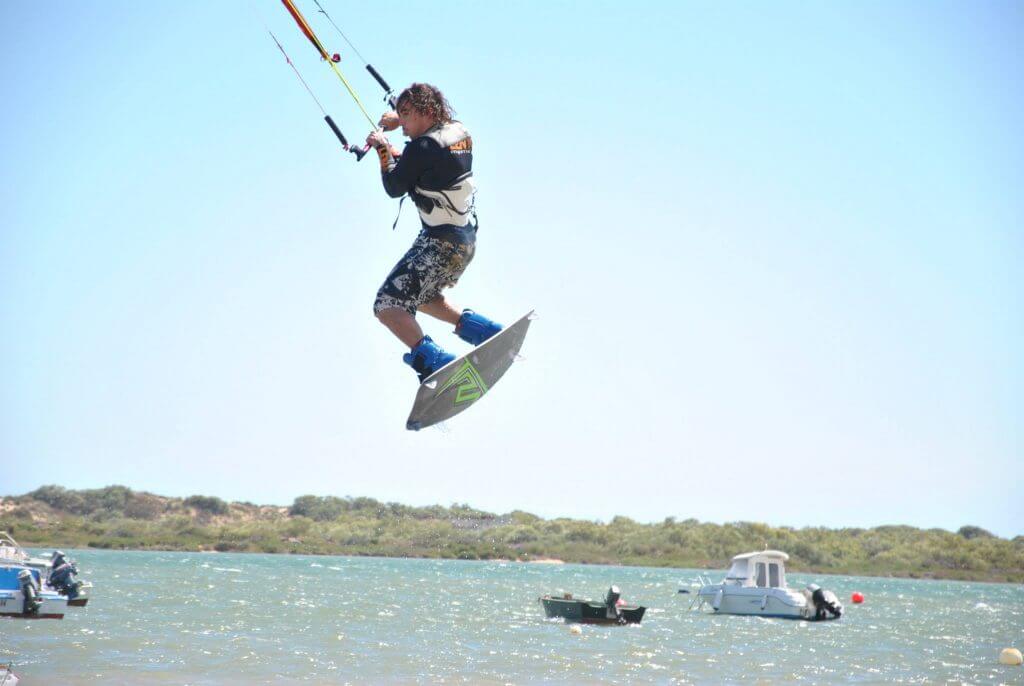 INFORMATION POINT, SHOP AND SCHOOL.
RIDEZONE.


www.ridezone.es
Phone: +34 637 493 849. (Álvaro)
mail: info@ridezone.es
FERRIS SERVICE TO THE FLECHA.
FLECHAMAR.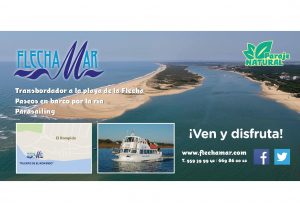 Access to the spot of the coast and walks in the estuary, a unforgettable experience!.
www.flechamar.com
Phone: +34 959 399 942. / +34 669 862 012. (Information and reservations)
REPAIRS OF ALL TYPES OF KITESURF AND WINDSURF.
VELERÍA: VELAS VOP SAILS.


www.vopsails.com
Phone: +34 959 399 025. (Olivier)
RESTAURANT AND BAR
PUB NAUTILUS AND MARISQUERÍA LA ALMADRABA.


Enjoy one of the best sunsets in Spain at the foot of the beach in Nautilus Pub or taste the exquisite dishes of the Huelva gastronomy in La Almadraba seafood restaurant.
www.facebook.com/pubnautilus
www.facebook.com/laalmadraba