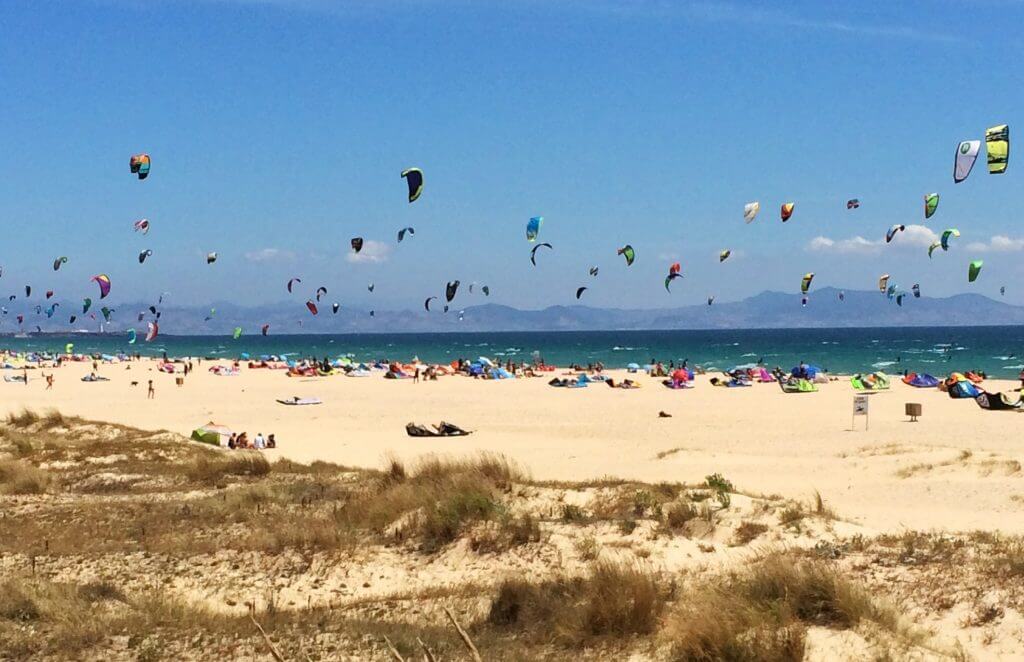 One of the broader Tarifeño spots for kitesurfing, frequented by schools and riders, has an unobstructed sand beach with a width of 100 meters and a length of about 3 kilometers. This space is divided into independent kitesurfers aerial and in an area of ​​exclusive use for the official schools of the region.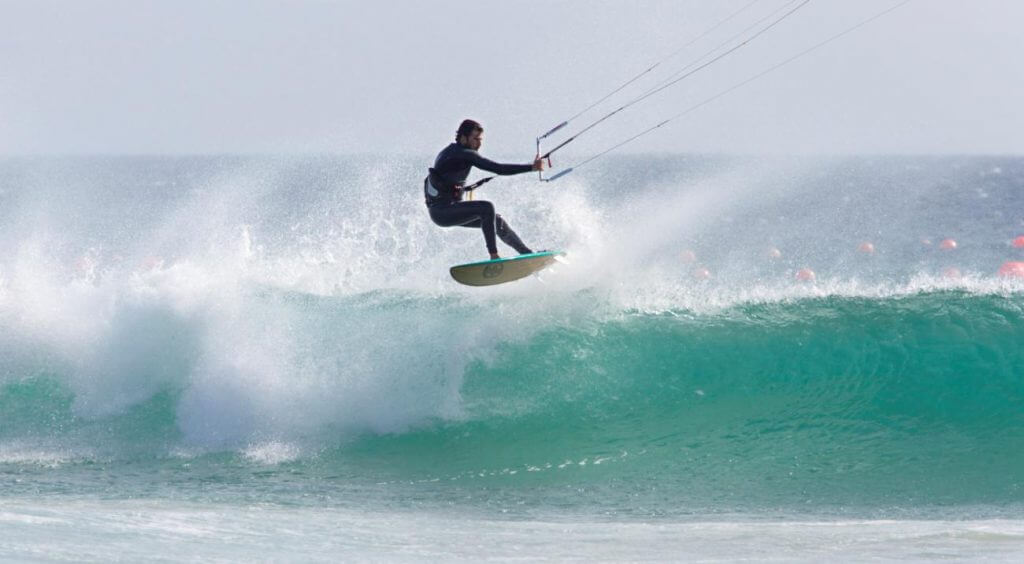 The beach is located about 3 kms from Tarifa in the direction of Cadiz between the camping Rio Jara and the hotel Dos Mares. It has easy access with different entrances from the national road, with free parking area, with stalls (Water and Waves), hotels (Dos Mares and Arte Vida) and campings (Rio Jara and Tarifa).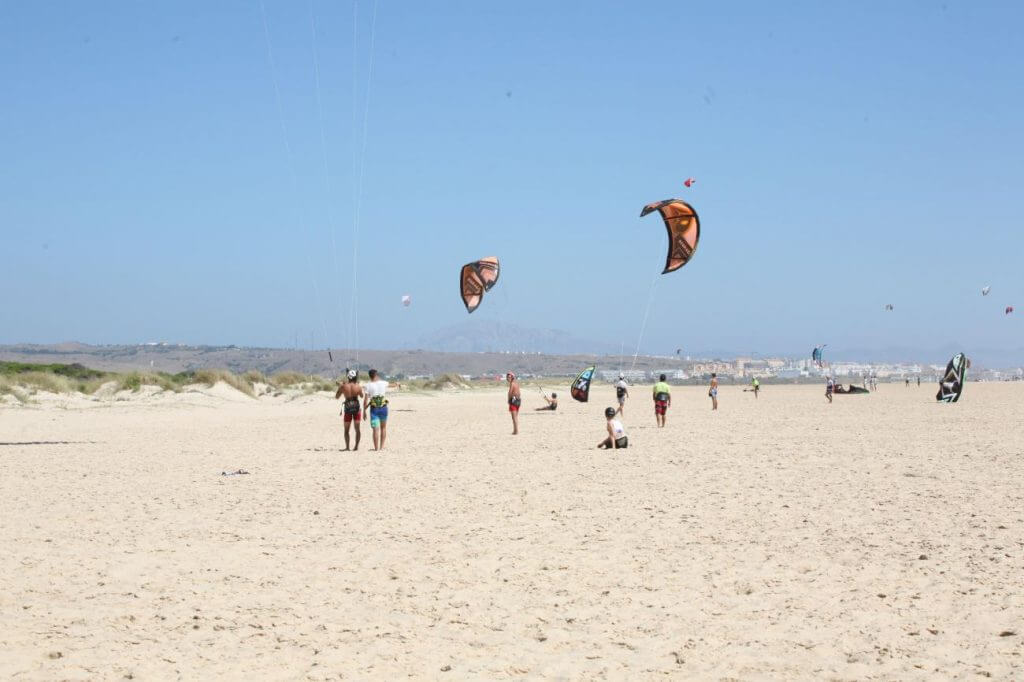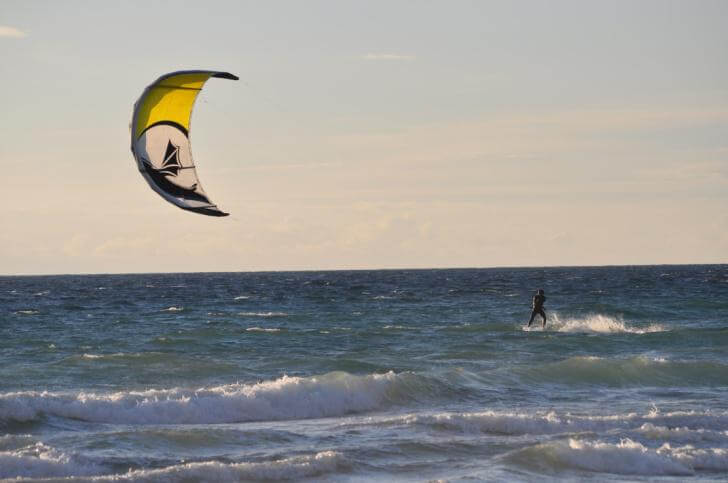 It is advised not to leave valuables in cars since lately, especially in the summer season, are often checked for thefts.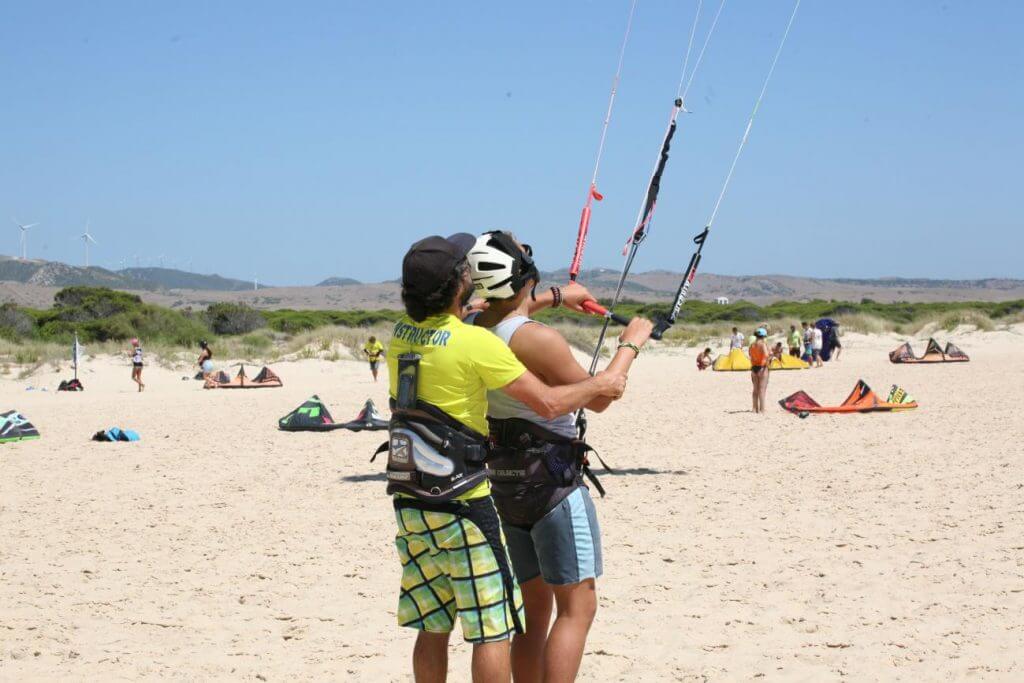 WINDS TO NAVIGATE.
-South: Wind is very rare especially in autumn and winter due to the passing of the storms, wind direction on-shore with disorderly waves. Navigation for beginners is not recommended.
-West: Predominant and better oriented wind on this year-round beach side-on shore. Depending on the intensity and the time of the year, there are usually waves. Highly recommended for all levels.
-East: Wind very present in the spring / summer months, side-off shore direction. It is a more demanding wind because of the intensity that is usually strong and gusty. The only advantage is that it allows to sail in conditions of flat water and without waves in the shore.
From time to time the direction of the Levant turns to the South-East giving us ideal conditions of constant side-shore wind and crystal clear water. During the summer months on the beach operates a rescue boat service for the rising days, the "Sea Angels". It is possible to buy of 2 and 5 rescues at the price of 30 euro and 50 euro respectively.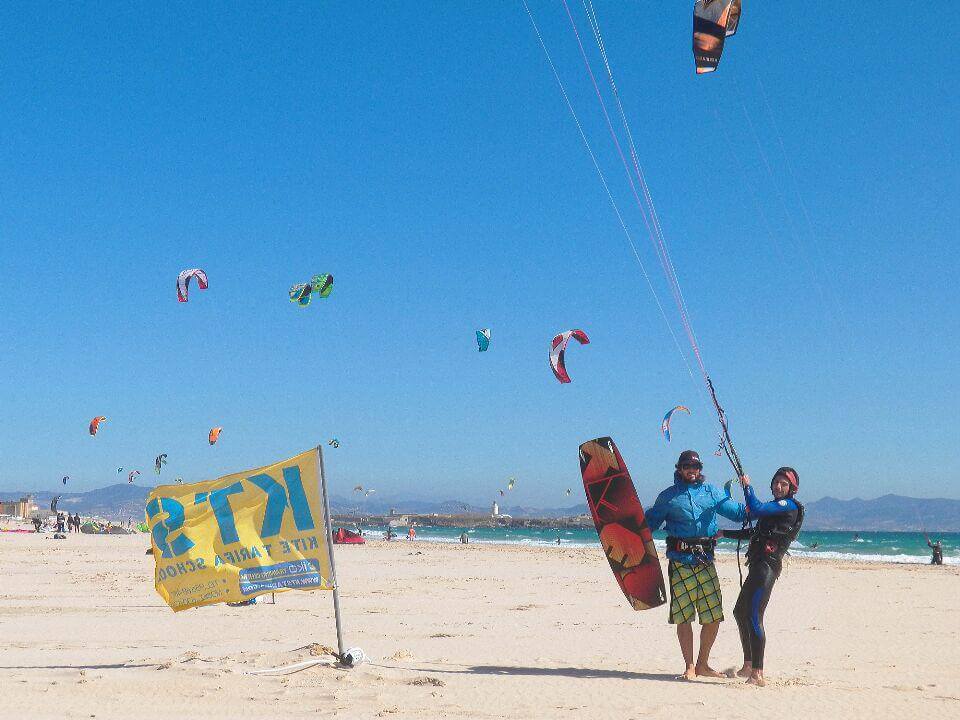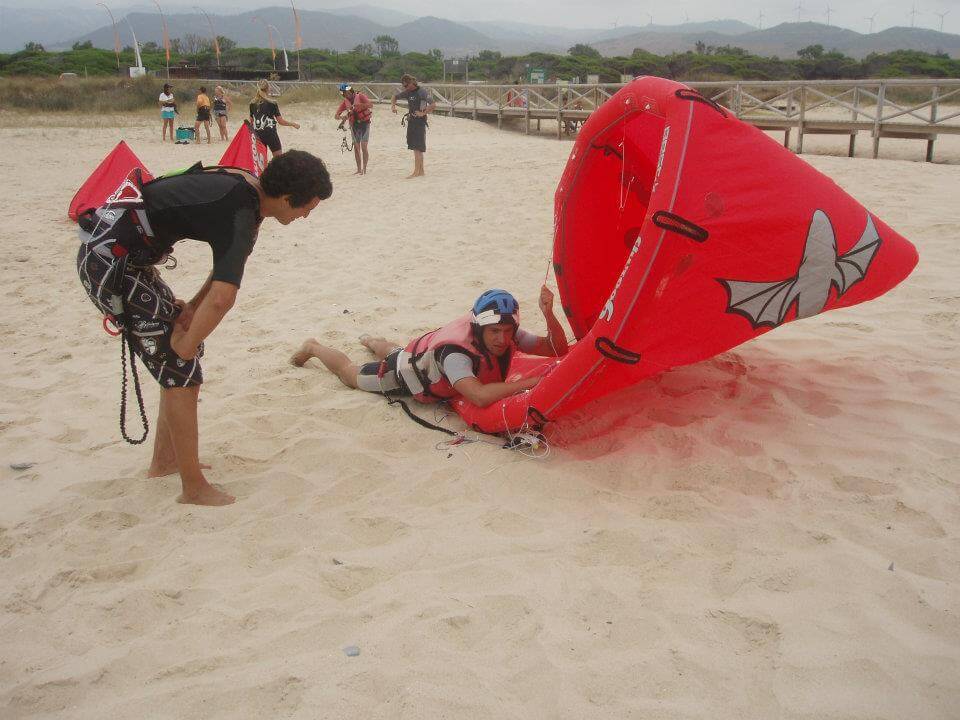 POINT OF INFORMATION, SALE, RENTAL AND SCHOOL OF KITESURF
KTS Tarifa, founded in 2002, has a wide range of multibrand used material in boards and kites and the exclusivity of new materials of the prestigious brand F-one. There are also other brands such as Best Kiteboarding and Ozone.
It is also a kiteboarding school and a recognized IKO (International Kiteboarding Organization) center for the training of instructors and sports professionals. It has a serious and motivated work team, speaking Spanish, English, Italian and German, always available to satisfy the demands of the students and adapt to the required levels.
Other services offered are equipment rentals (kitesurf, surf, SUP) and technical support in choosing the right equipment according to conditions and levels.
KTS you can to manage the search of the best package in order to facilitate your kite holiday.
Web: www.ktstarifa.com
Email: kts@ktstarifa.com
Phone: +34 956 684 147
Móvil: +34 630 636 919
KITE REPAIR.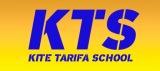 In case of breaks in KTS there is a repair service of kites and boards.
Web: www.ktstarifa.com
Email: kts@ktstarifa.com
Phone: +34 956 684 147
Móvil: +34 630 636 919
HOTELS.
Most of the accommodations are located in Tarifa village. The only lodging offer near the beach of Los Lances Norte are campsites and hotels. Lately there has been a great increase in the offer of private apartments and rooms in shared flats, easily accessible on the Internet. In the months of the summer season it is advisable to book in advance. If you travel alone there is a wide range of kite-hostels where there is always a young and fun atmosphere.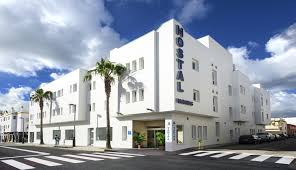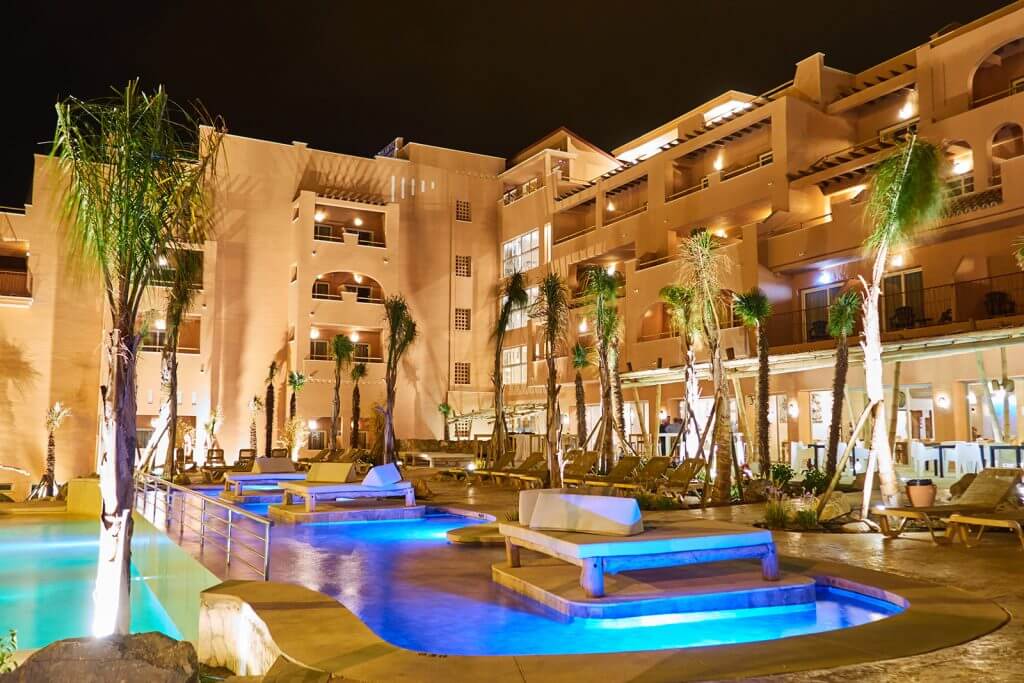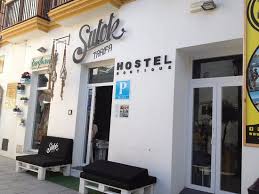 TO EAT.
Tarifa has a wide range of local and international gastronomy to satisfy all tastes and needs. Highly recommended tapas bars, if you like fish do not forget to order the tuna from albatross and if you are more carnivorous the veal beef.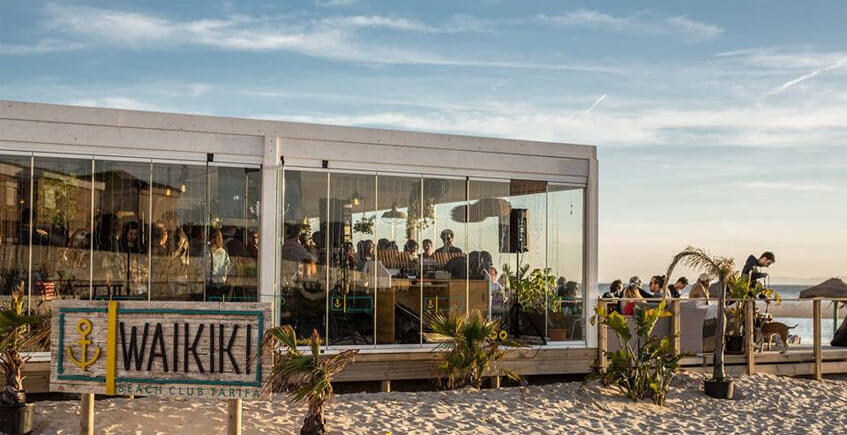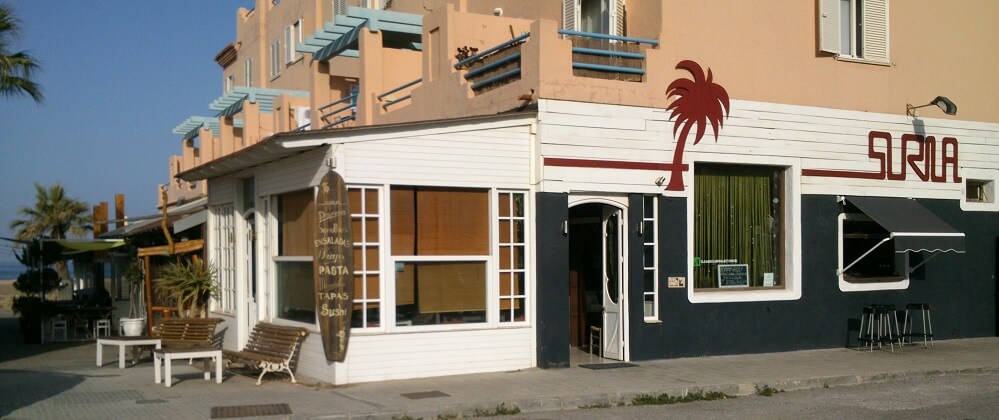 TO DRINK.
In the old town there are many cocktail bars to choose from. The tarifeña march is another attraction for all the locals and tourists who come to Tarifa every year to enjoy it. After a good session of kitesurfing, fun and fun are guaranteed especially in the summer season and in the end of weeks.