HOW TO IMPROVE THE F-ONE BANDIT 12?
We question ourselves every year, and every year the question arises: what do we look for?
Our first objective is to improve and expand the range of use, lateral traction, touch and bar feeling and maneuverability. After eleven years of constant enrichment, we have concentrated on the most specific details in order to channel our efforts and achieve our objectives for this twelfth edition of BANDIT.
KEY POINTS
· RIDING RANGE (navigation range): the incredible navigation range of the new BANDIT will allow you to take full advantage of each session, in any conditions.
· ULTIMATE LINK: a perfect connection with the wing for extremely intuitive sensations.
· Maneuverability and impressive reactivity: piloting a fighter plane, not a passenger plane: a 12m2 reacts like a 9m2.
· A homogeneous traction in all conditions for maximum efficiency and control.
· The perfect combination of our know-how (savoir faire) with the latest materials and our advanced technologies have allowed us to offer you an excellent kite in all disciplines and conditions.
RIDING RANGE (navigation range)
The navigation range has always been a key point in the development of the BANDIT. A wide range of use allows to take advantage of longer sailings in varied conditions. Not always, a kite that has a larger range of use, is necessarily a kite with more benefits. Improving the effective range has been the goal for our designers and testers, this range of wind where we get to iron all the tricks. The new F-one BANDIT 12 will allow you to navigate at your best level and progress in any conditions.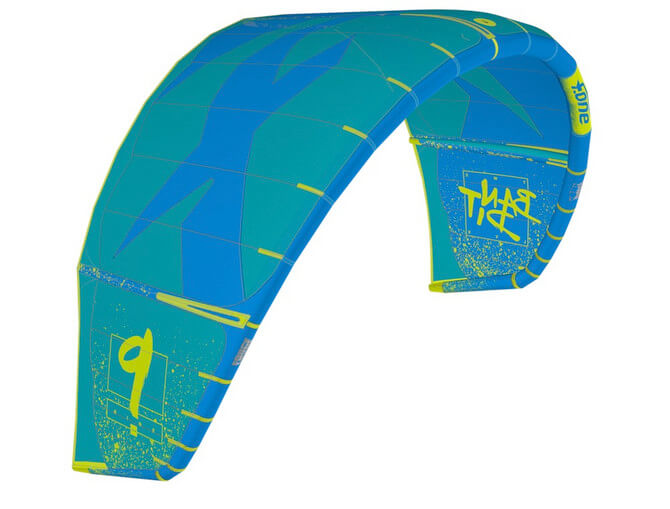 THE ULTIMATE LINK
There is a special connection between the kitesurfer, the wind and the water. The connection with the wing is crucial: it is the way you feel to feel the power of the wind, but also its control. The sensations in navigation are never the same, the wind changes constantly and the surface of the water also. With its excellent bar feeling, stability and predictable reactions, the new BANDIT 12 will make all sessions a perfect session!
MANEUVERABILITY
In F-one we are happier when we sail with small kites, in particular with 7m2 and 9m2, since they are really alive! This year we have achieved even more reactivity in all BANDIT measurements, which allows us to have the sensation of sailing with a 9m2 when we have a 12m2, and this point is very important.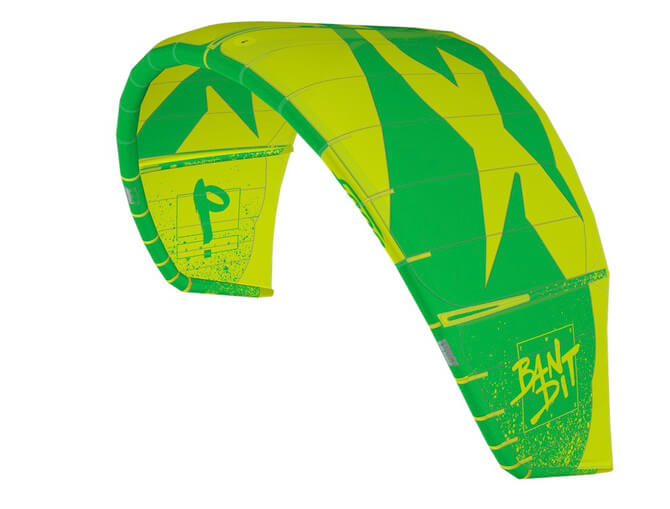 SIDE TRACTION
Many riders do not give a real importance to the lateral traction of their kites. When we sail, it is the force with which we must fight permanently and for this reason you have to navigate by resisting and increasing the pressure on the board.
We have been working tirelessly for many years to reduce this lateral traction. This reduction of traction allows you to take advantage of your navigations with all comfort and with less effort.
The BANDIT 12 offers a perfect balance between power and lateral traction. Its new profile allows an excellent range in low wind and an impressive feeling of comfort in medium / high wind.
Girdling has never been so easy, the cut for jumps is more intuitive, your board is looser!