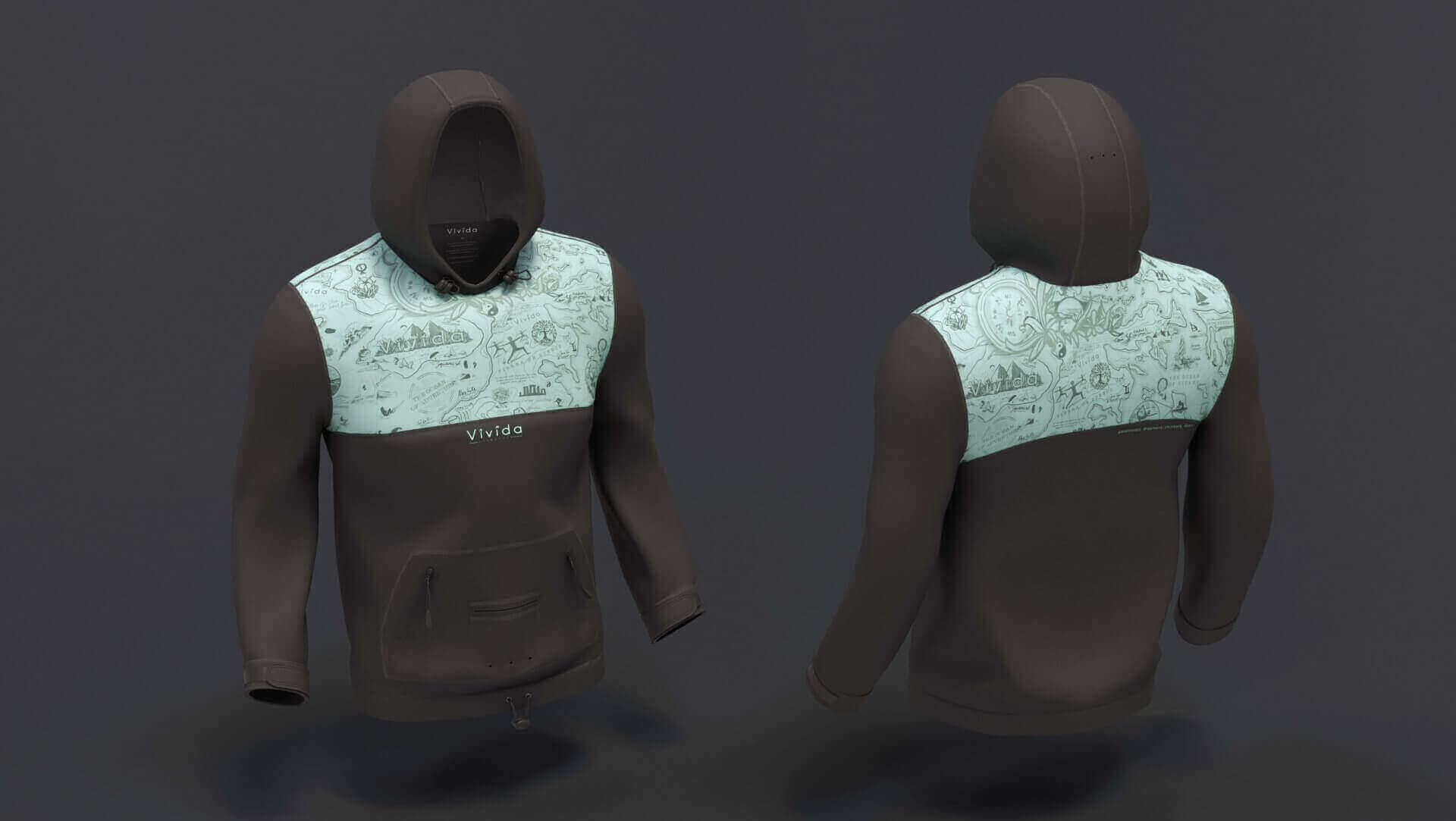 Did you know that the process of making standard neoprene is incredibly toxic to the environment?
Created from a synthetic rubber from petrol chemicals, then mixed with many foaming agents to create a final product, standard wetsuits and neoprene are not only made of questionable materials, they are also very energy intensive. Luckily, we have more options today when purchasing neoprene, which include more eco friendly materials and are less harmful to the planet.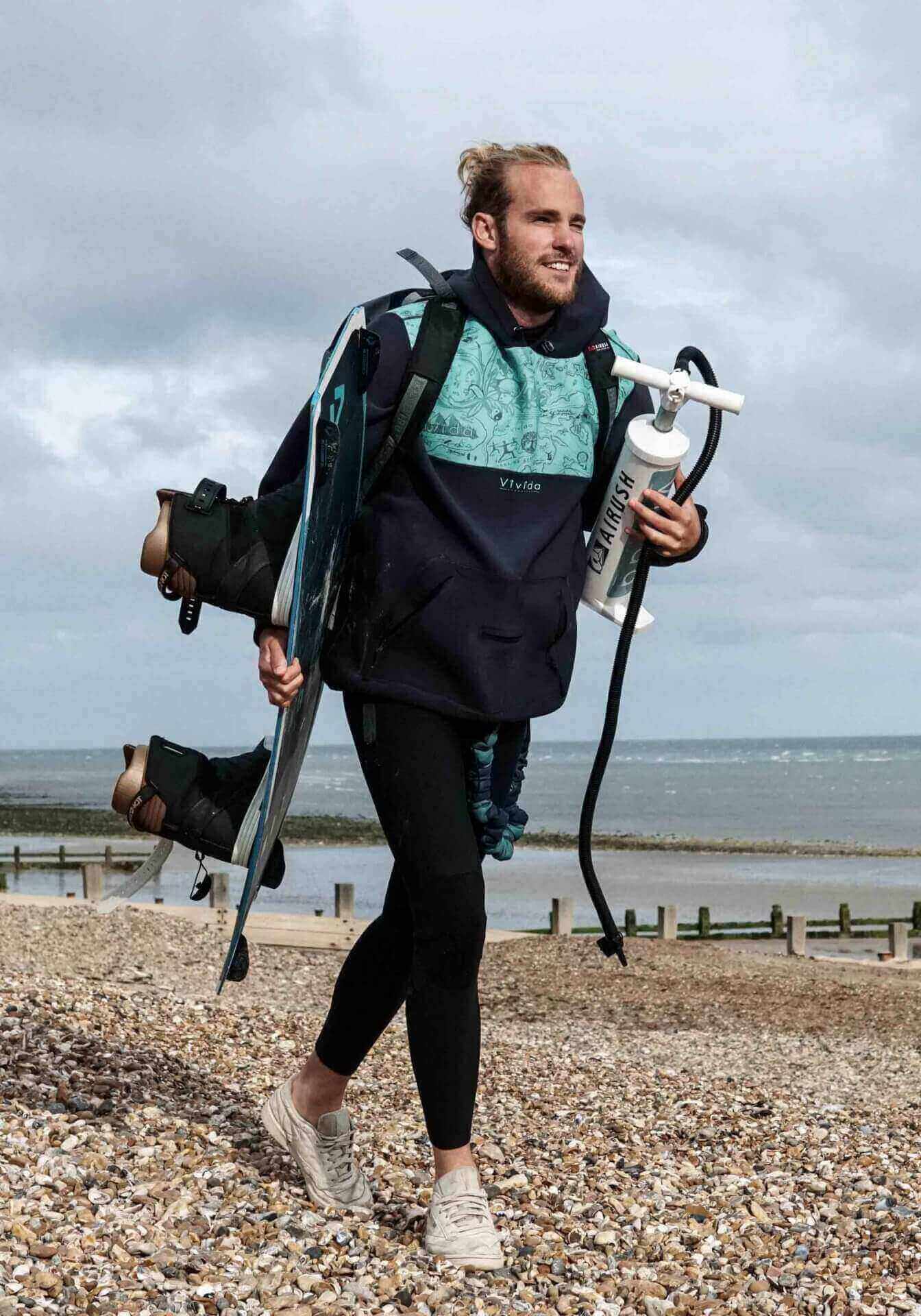 The new line of neoprene from Vivida Lifestyle, including the Neptune Eco Neoprene Hoodie is made from recycled scrap tires and earth mined limestone.
The lining is created from recycled post-consumer plastic bottles, and even the glue is eco-friendly – made of a water based solution rather than chemical based. Additionally, their neoprene is produced in a facility powered by solar, with much attention paid to minimizing C0s emissions and energy utilization. Aside from the incredible sustainability profile of this neoprene, the Neptune Hoodie is super stylish and warm, with a specially design hook opening for your kite bar to fit through.
The design showcases Vivida's classic Map of Dreams print, which highlights many incredible locations across the globe. For extra warmth and protection from the elements, this is the ideal neoprene hoodie that will last you for years to come. To learn more about eco friendly neoprene and how it's made, visit this article from Vivida Lifestyle.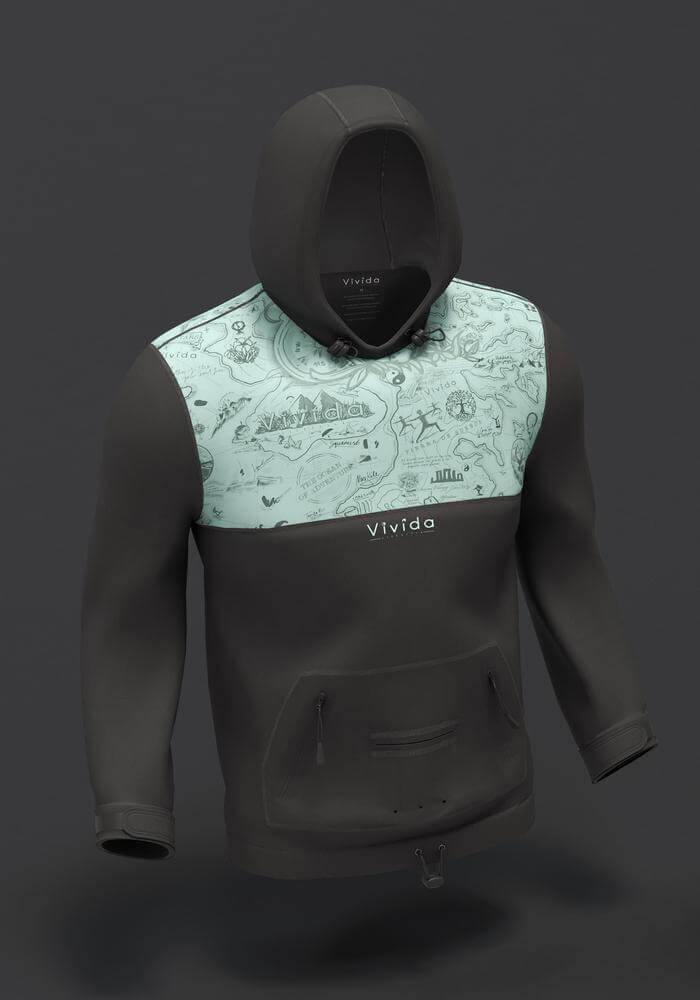 Vivida Eco Neoprene Features:
✓ Earth-mined limestone neoprene
✓ No petrochemicals & lower environmental impact
✓ Eco Carbon Black from upcycled tyres
✓ Reduced energy consumption & CO2 emissions
✓ Recycled plastic bottle lining
✓ 30 recycled plastic bottles in each wetsuit
✓ Aqua-A™ glue lamination
✓ Water-based glue, with no harmful VOCs
✓ Bluesign Fabric Partners
✓ Designed in the UK.. Made in Cambodia.