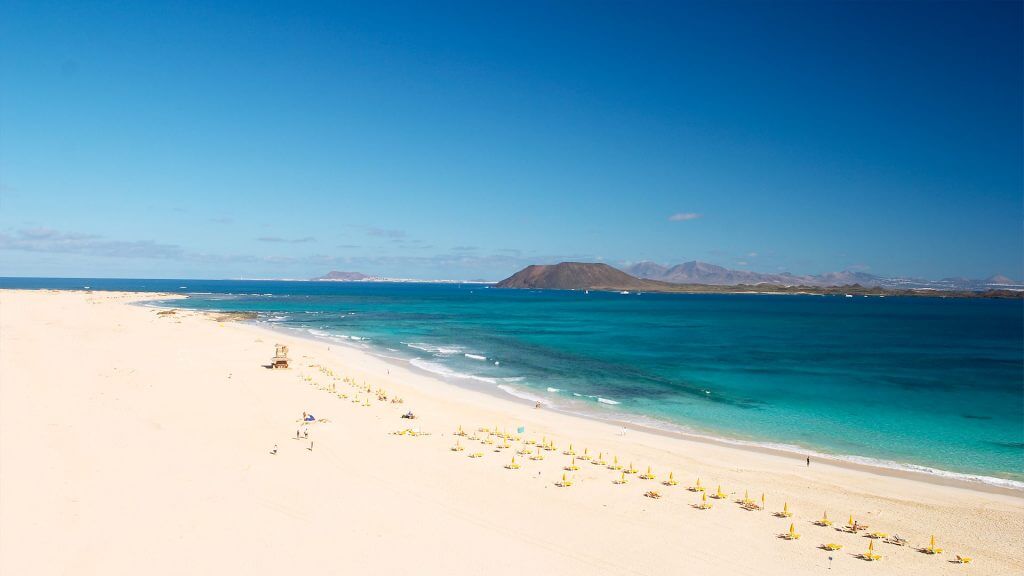 Corralejo is a small town in the north of Fuerteventura. It is a village with a lot of variety but above all with great surfer and kiter atmosphere due to the proximity of the spots to enjoy these sports.
The practice of kitesurfing is concentrated mainly around the Great Beaches, a series of beaches that accompany the Natural Park of the Dunes of Corralejo.
The best known is the beach of the Old, commonly called "Flagbeach" among the kiters.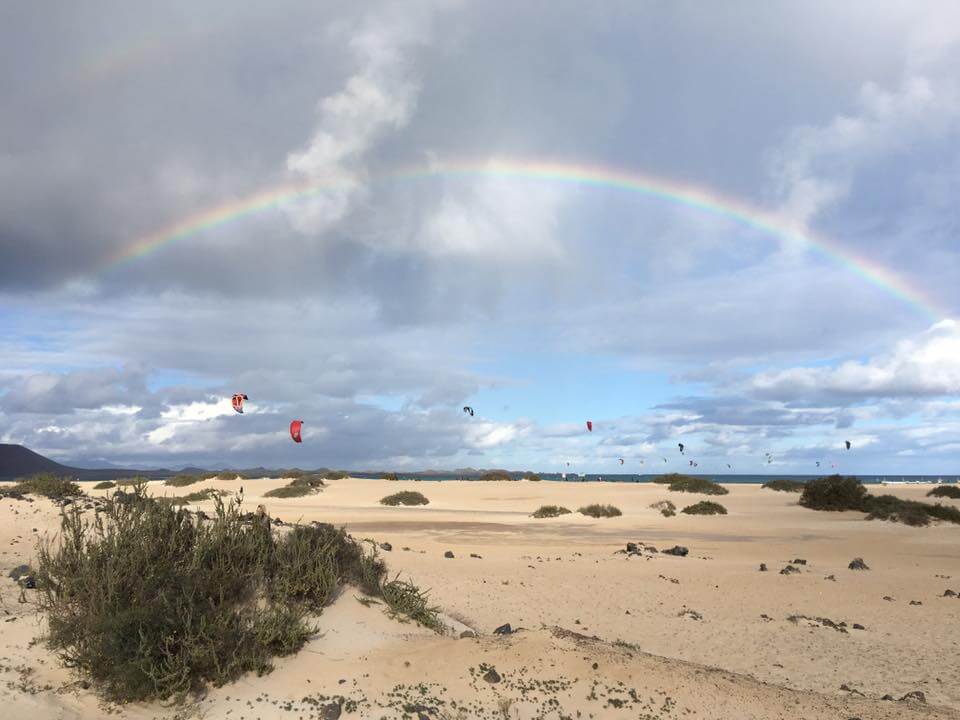 The "Flagbeach" beach is famous for its rocks and is not recommended for beginners. It is recommended to know how to gird well to be able to sail there since if you do not run the risk of having to leave by the rocks. It is important that those who have never sailed there, go only at high tide, that is, it is safer to sail from an hour and a half earlier to an hour and a half after the maximum tide point.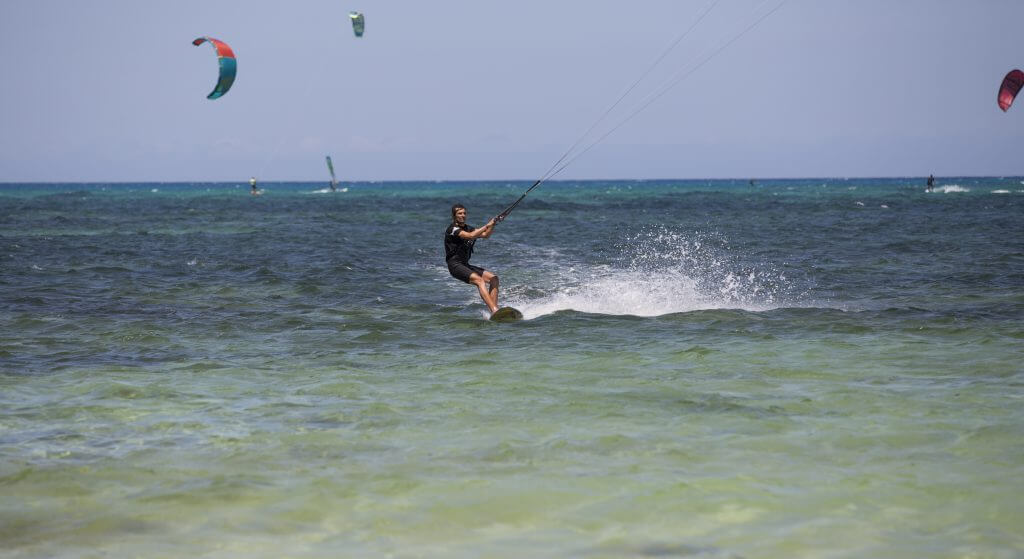 MOST COMMON WINDS.
-North wind(Alisios): It is the prevailing wind in late spring and summer. It is a somewhat earthy but very constant wind. When the tide conditions are good (medium-high) and there is not much swell the spot is perfect for "freestylers". When there is swell, it is a perfect place to learn how to sail in waves, especially at the end of the beach, where it breaks a very good left (although above the rocks).
-Northeast Wind: This wind comes from Lanzarote and due to the Isla de Lobos is a very gusty wind. When you enter strong you can navigate Flagbeach but they are not the best conditions for this spot. In addition this wind makes the sea very choppy and with waves, which make it very uncomfortable to sail. Another place where you can go when you enter this wind is the beach of Cotillo.
-Northwest Wind: It is a wind similar to the North but even more offshore, which is dangerous if the wind is not very strong or if your level is not very good. Usually it brings clouds and with it wind something gusty.
-SouthEast Wind: The SE wind comes side-onshore, bringing wind and a lot of choppy waves. It is like the NE but entering on the other side. It is not a usual wind, but some winter gives the conditions to sail with SE.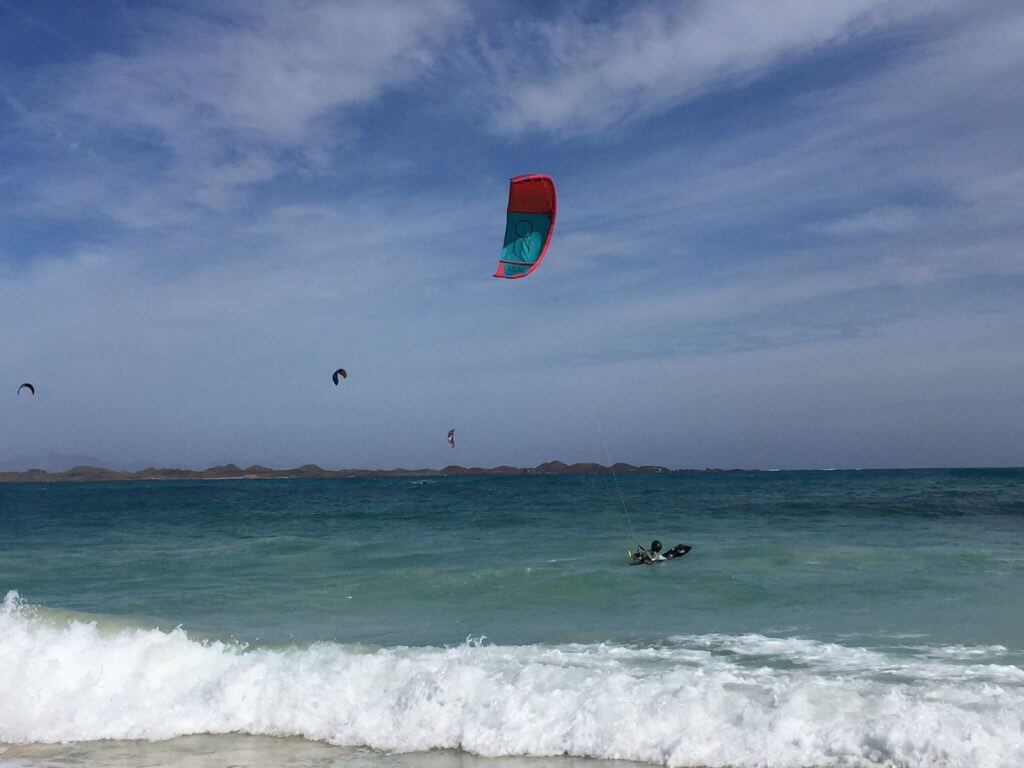 ZONES TO NAVIGATE.
-Flagbeach: Mandatory site. In North Wind is the best and most practicable for this beach. Intermediate Level- Advanced. Perfect for all styles.
-La Entubadera: Advanced level. At the end of Flagbeach Beach, heading south, there is a rock breaking wave, perfect for catching N / NW wind. Impossible at low tide.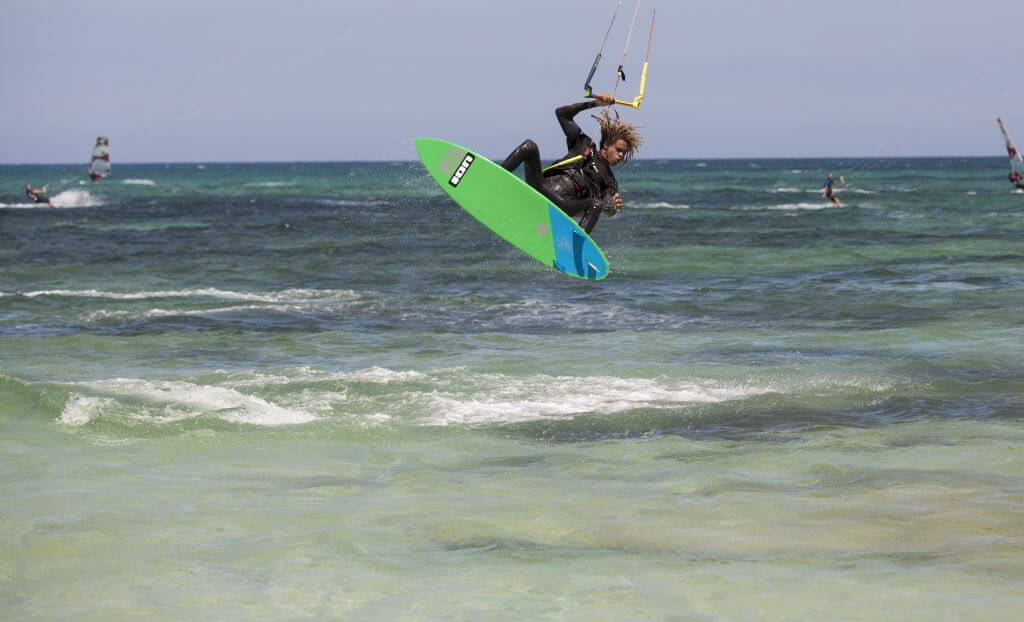 RESTAURANT, BAR AND DRINK .
-AVENIDA RESTAURANTE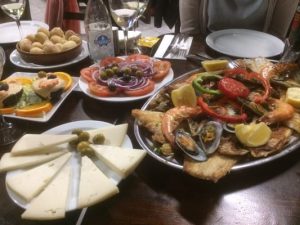 All a classic to eat in Corralejo. With a quality-price stand out for everyone who eats and repeats on it.
You can always see them with full tables and even groups of people taking advantage of having a beer while waiting for your table.
The dishes are plentiful and rich, the fish fresh and has a good wine list to accompany them. An option to eat Canarian food at a good price.