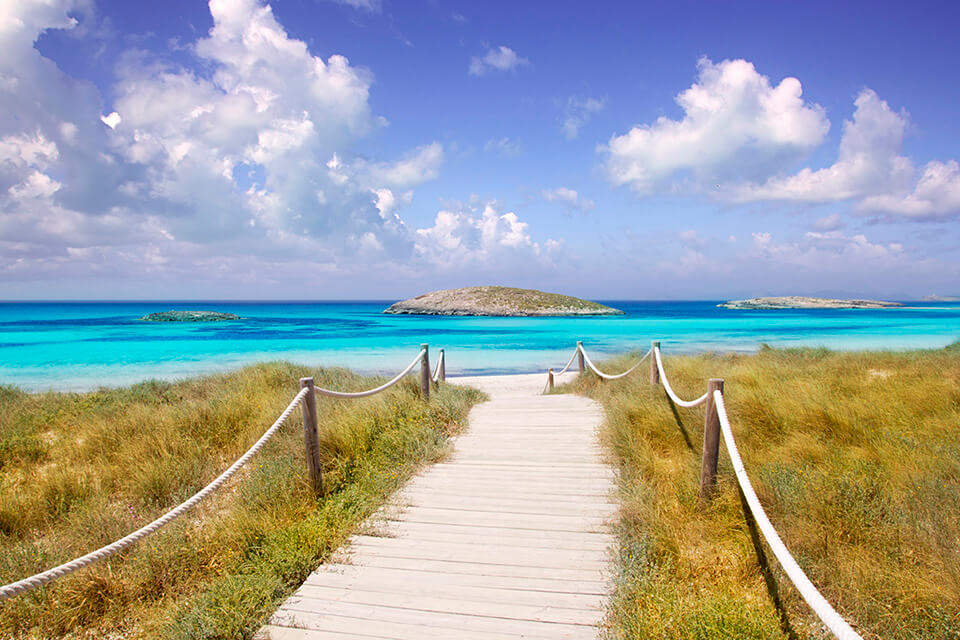 The kitesurfing spot in Formentera is Illetas.
Kitesurfing in Formentera, with its turquoise-colored sea and winds that work in all directions, and the choice between flat water and waves, makes Illetas a kitesurfing paradise to discover.
On one side of the Illetas spot, there is flat water for freestyle, and on the other side, perfect waves for surfkiting. It is a strip that you can pass from one side to the other by walking with your kite.
During summer, from May to October, the beaches are open, and kitesurfing is prohibited. In winter, autumn, and spring, it is pure paradise for kitesurfing!!!
From November to April, the winds are variable. You can experience 30 knots one day and 15 knots the next. In summer, the winds are gentle, perfect for a 15m kite. (In Ibiza, we have thermal winds every day between 15 and 20 knots).
In winter, we have both freestyle and wave conditions in the same spot. Kites between 10 and 6m.
The Formentera kitesurfing spot is suitable for all levels and poses no danger.
We recommend the Macondo pizzeria for food.