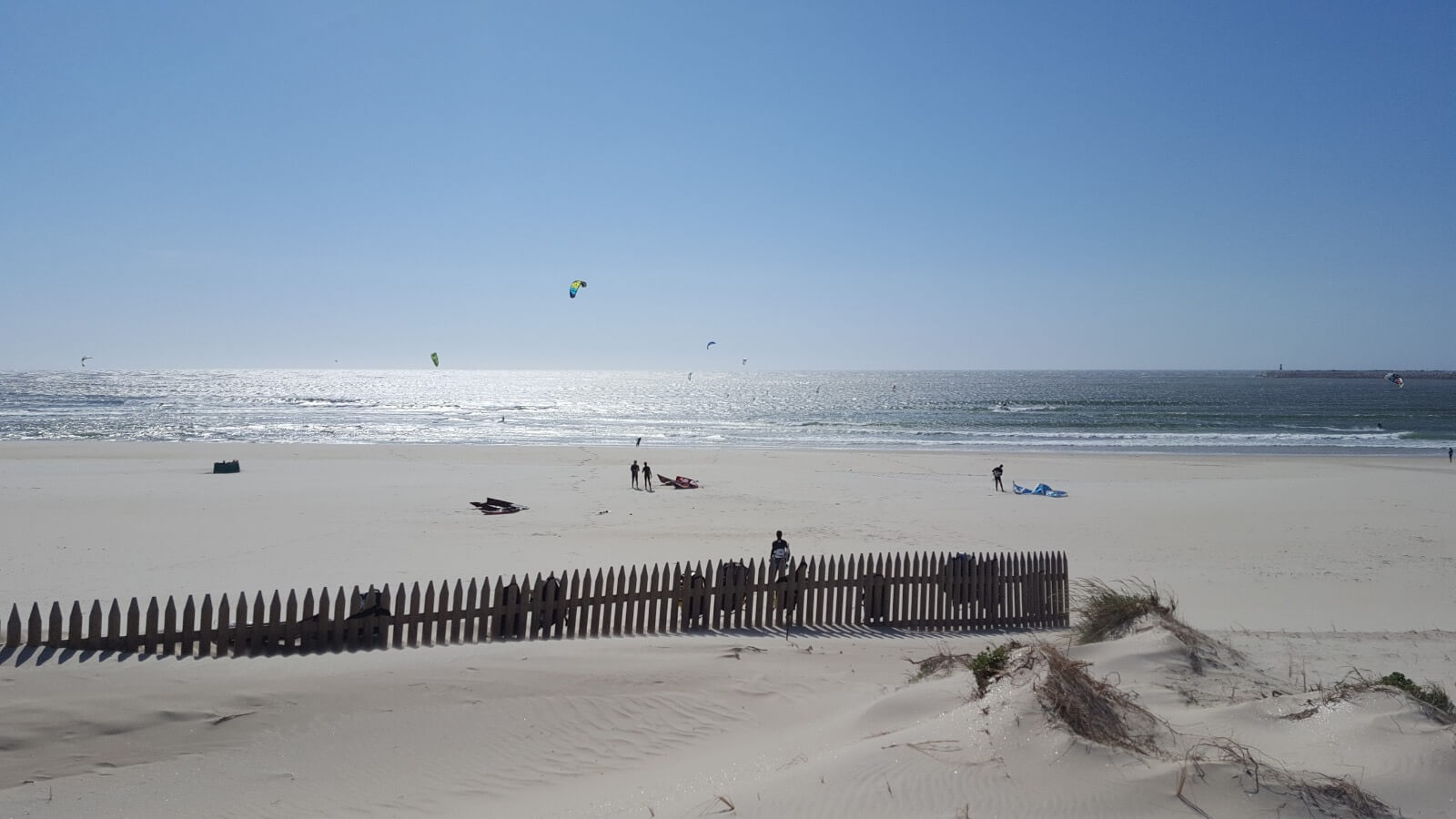 Gafanha da Nazaré in Portugal one of the last undiscovered kitesurfing spots, from endless flat waters to the perfect wave spot.
Versatil spot with all types and level spots. Endless flat water in the huge laggon spot and waves at Praia da barra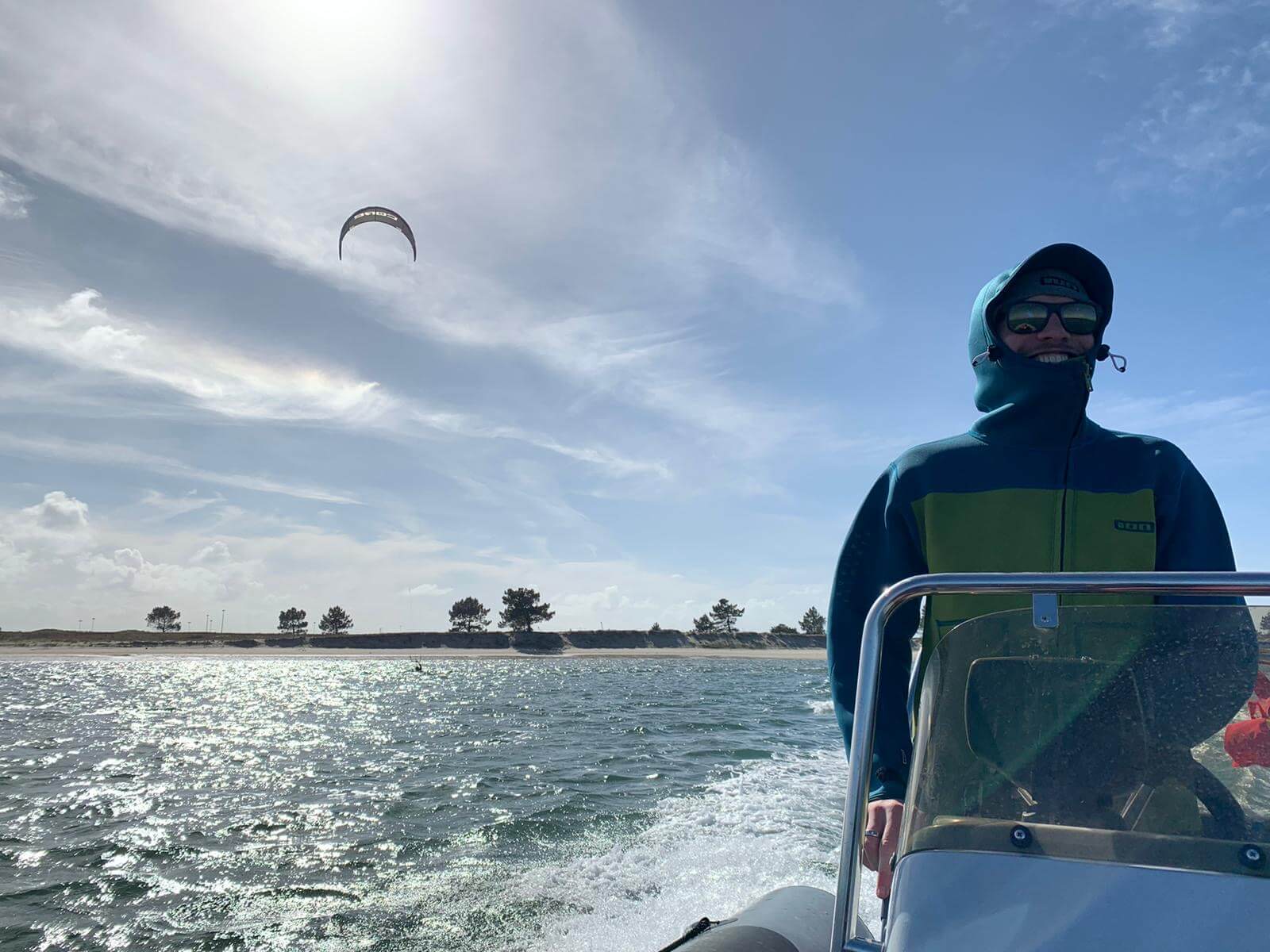 Aveiro is one of the windiest kite spots in Portugal. The forecast normally is more than expected. Almost in summer with thermic wind.
The main season May to September the probability of wind is around 80%.
Spring and Autumn the wind can come from all directions and the huge lagoon works with all.
The wind season can start from March to September, but we have wind all year long, specially for foil discipline,  

We start with the most exclusive kite-spot in Europe, Monte Farinha.
40km2 of flat water and gust-free and wind.
We call it exclusive, because this spot is only reachable by boat, and therefore you only share the stoke and playground with the locals: the flamingos that chill there.

For wave lovers, we have the right spot! Praia Da Barra is a famous surf beach, what majority don't know is what happens when the wind kicks in, it becomes a perfect playground for wave and strapless riders!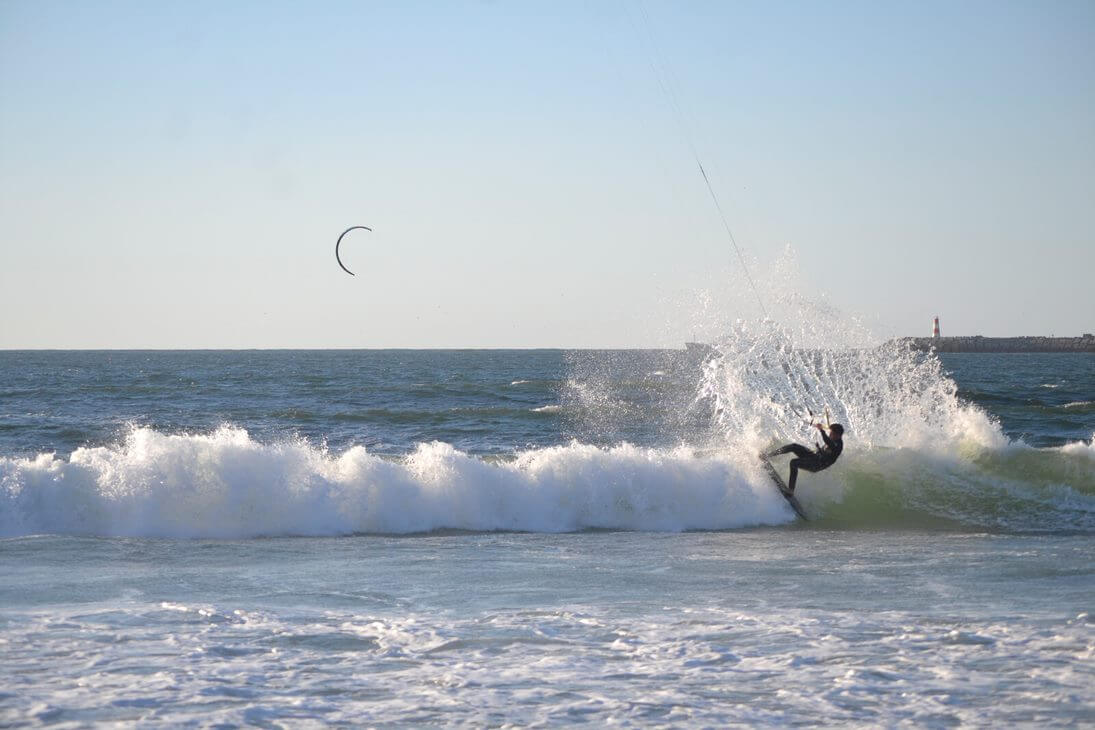 Last but not least Estacas, the perfect spot for beginners and intermediate riders, its a knee deep flat water lagoon. Located in Gafaha da Nazare, you can fly your kite and have fun at any wind direction. The spot is founded between two lands.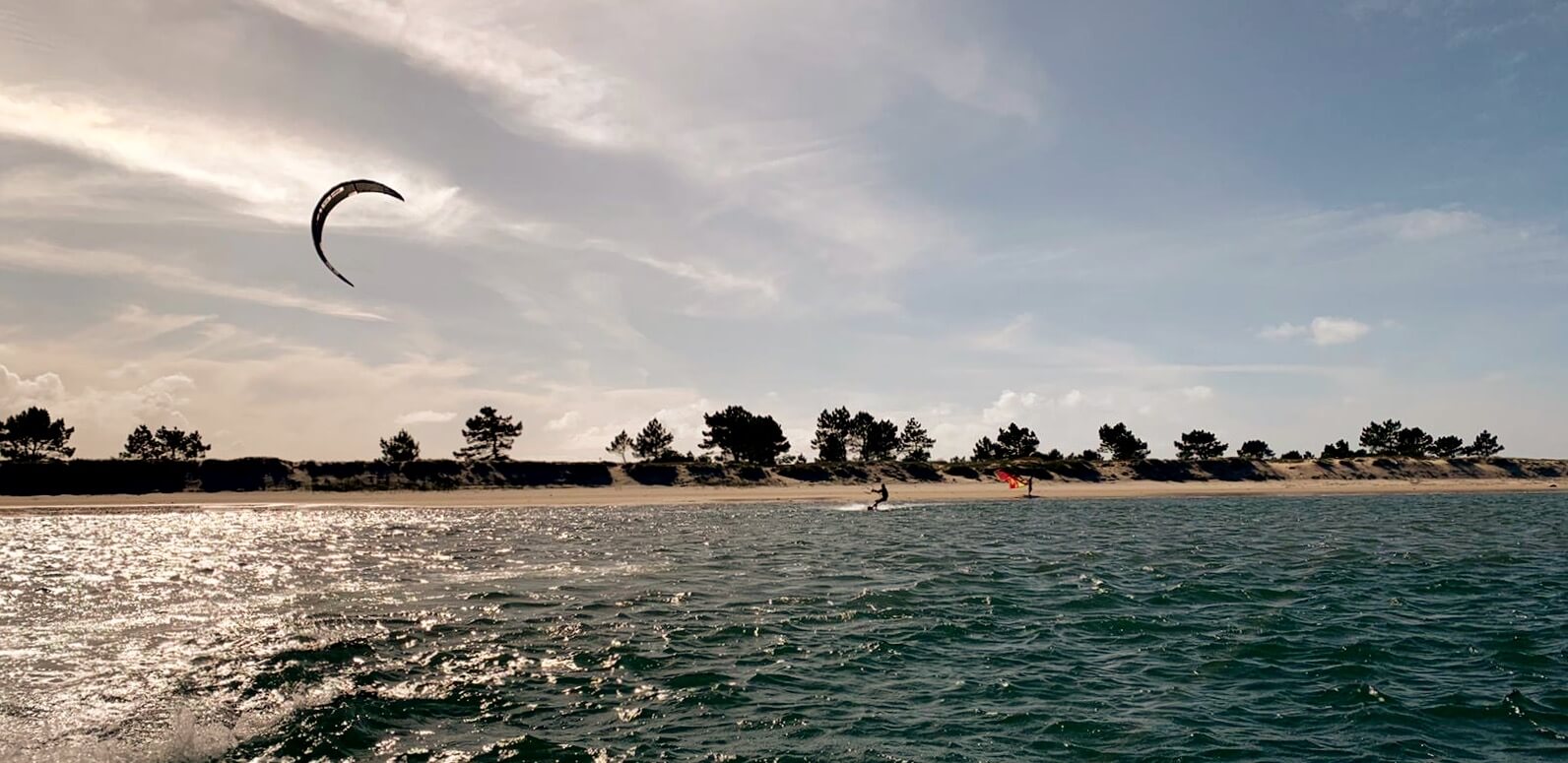 Information
Kitesurf School