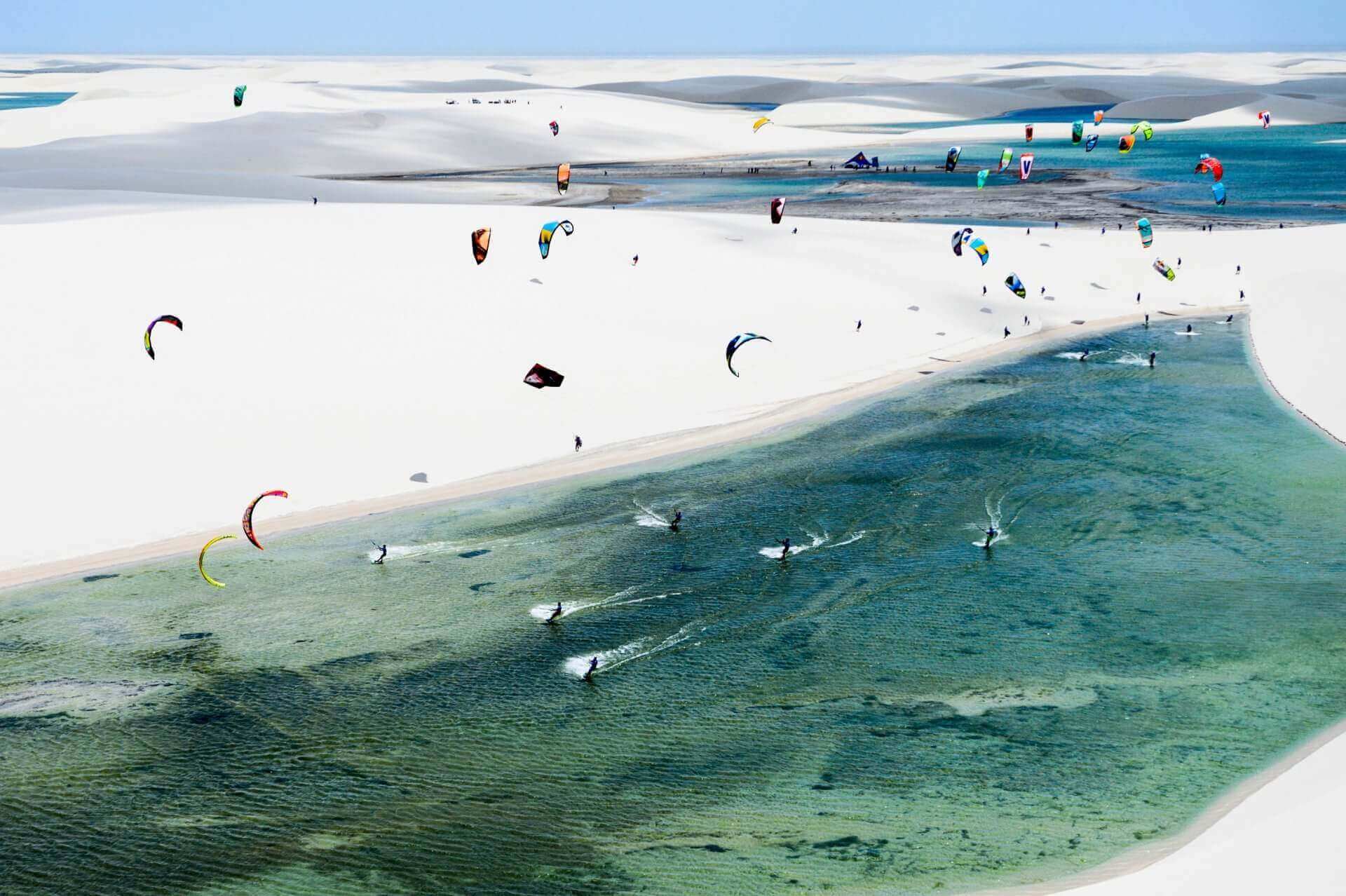 Jericoacoara is the last kitesurfing spot in the north of Ceara where the windier it gets. Jeri is one of the best kite spots in Brazil. 25 kilometres of beach for all conditions, lagoons and wave spots where wind blows hard from June through to February. Jeri is 4 hours driving from Fortaleza.
Jeri is also where the downwinders starts or finishes and there are some great ones you can do like Prea to Jeri or away from Jeri to Guiru or further still to Tajauba finishing with a caipirinha and sunset.
If you like the waves you can go to Prea, Malhada and Mangue Seco.
The best option is to hire a buggy driver and you will ride miles

WIND, WEATHER AND WATER
The season starts in July but get better in August till November with wind every day. The wind start at 7am and goes more than 30 knots. Also January and February not as string but more consistent
Warmer water, just need a licra and strong sunscreen
AFTER KITE
Jeri's a really popular kite destination, it's not just kite and epic downwinders, you will rock in the night!
AIRPORT
You have to take a plane to Fortaleza and get a drive during 4 hours to Jeri
More info about kitesurfing trips in https://www.kiteworldmag.com/travel-home/
Information
Downwinder
Hotel