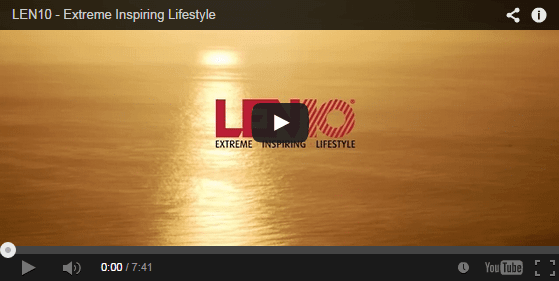 From an early age on Ruben LEN10 found his passion and it's been an incredible journey. Following his heart and doing what feels right has brought some amazing adventures, people and experiences on his path.
Pushing, promoting and sharing his passion for kiteboarding and its lifestyle is what he's been loving for over a decade already. Riding hard and flying high is what makes him ultimately happy in life… pushing the limits further and further to feel free and alive.
Performing in the extreme, developing gear, shooting content, organizing and attending events is what Ruben does. This movie gives you a bit more insight in what he loves doing and he would like to say a big THANK YOU to all kiteboarders, athletes, fans, friends, family and partners for the encouragement, love, care, fun, lessons and support over the years.
Check out the all-new http://len10.com and make sure to keep your eyes peeled for what's coming. He's got some incredible challenges in the pipeline that will demand full focus, dedication and commitment in order to succeed.
Bring on the storm!
LEN10
#ridewithus – http://bestkiteboarding.com
#incontrol – http://mysticboarding.com
#givesyouwings – http://redbull.com