Kitesurfing Reviews
Airbnb in Tarifa – The TOP 10 BEST Airbnb House Rentals at the best price in Tarifa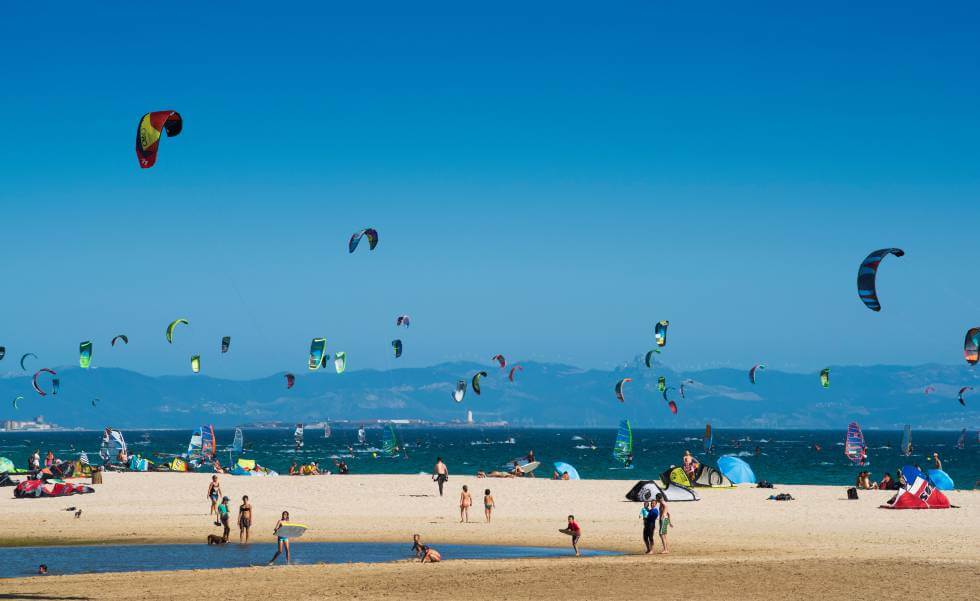 Here is a compilation of the top 10 BEST Houses for rent at the best prices in Tarifa on Airbnb for vacations in Tarifa. There are many accommodation sites in Tarifa but few with such charm and located in such special, magical and quiet places.
In our selection we have only included places we know and where we have felt at home. But also, places that, due to their location, make them very comfortable to be able to enjoy the beach, the old town, nature and that, at the same time as being very central, you can breathe tranquility and there are no noises.
But before showing you these accommodations, let's talk a little about Tarifa. Tarifa is a magnificent enclave not only for lovers of kitesurfing, who can enjoy mild temperatures all year round and wind almost every day, but also for people who love nature, kilometer-long beaches of fine white sand, fans of scuba diving. where, due to its strategic location in the strait where the Mediterranean and the Atlantic meet, whales, dolphins, sea lions, etc. can often be seen.
The list of wonders is immense, but something that no other place on the peninsula can match are its views of the African continent, both during the day where you can see its great mountains and windmills and at night, astonishing the entire coast full of lights.
And to finish, in this article we leave you more information about both kitesurfing and restaurants.
1. Tarifa Family House
Holiday rental house in Tarifa with a special charm in a very quiet area and 5 minutes walk to the beach of Tarifa and the center of the city where all the bars and restaurants are. Due to the situation of the house, you will feel like in a bubble, without the hustle and bustle that characterizes Tarifa in the months of July and August.
https://airbnb.com/h/tarifa-beach-house
2. Tarifa Cozzy House
Beautiful rental loft for the perfect vacation in Tarifa, very spacious, ideal for couples. Also very well located and a very quiet area (just like the house in position 1).
https://www.airbnb.com/rooms/50148148
3. Beach House Tarifa
House in front of the beach of Tarifa and with a swimming pool, very stylish and very spacious, where you can forget about the car to go to the beach and the beach bars of Tarifa.
https://www.airbnb.com/rooms/9337391
4. Casa con encanto junto a la playa
House for rent in Tarifa near the charming beach.
https://www.airbnb.com/rooms/13697326
5. Firstline in Los Lances beach
With the best views you can have of the Tarifa beach, with a swimming pool and direct access to the promenade and the beach.
https://www.airbnb.es/rooms/2015429
6. Los Lances Beach Apartment
Also with beautiful views of the Los Lances beach in Tarifa.
https://www.airbnb.es/rooms/6906606
7. ★ Tarifa Cozy House ★ Beach |Garden |Parking |Pets
Also with beautiful views of the Los Lances beach in Tarifa.
https://www.airbnb.es/rooms/17643777
8. Tarifa Beach Rentals Almenara. Casa Marruecos
House very close to Los Lances beach with a terrace and garden with bbq and sea views.
https://www.airbnb.es/rooms/10515854
9. Ground floor with garden and pool near the beach 2 Dorm
Ground floor in a beautiful urbanization with garden and pool.
https://www.airbnb.es/rooms/44850897
10. Magnificent apartament in Tarifa with terrace chillout and swimming pool
Impressive penthouse in Tarifa.