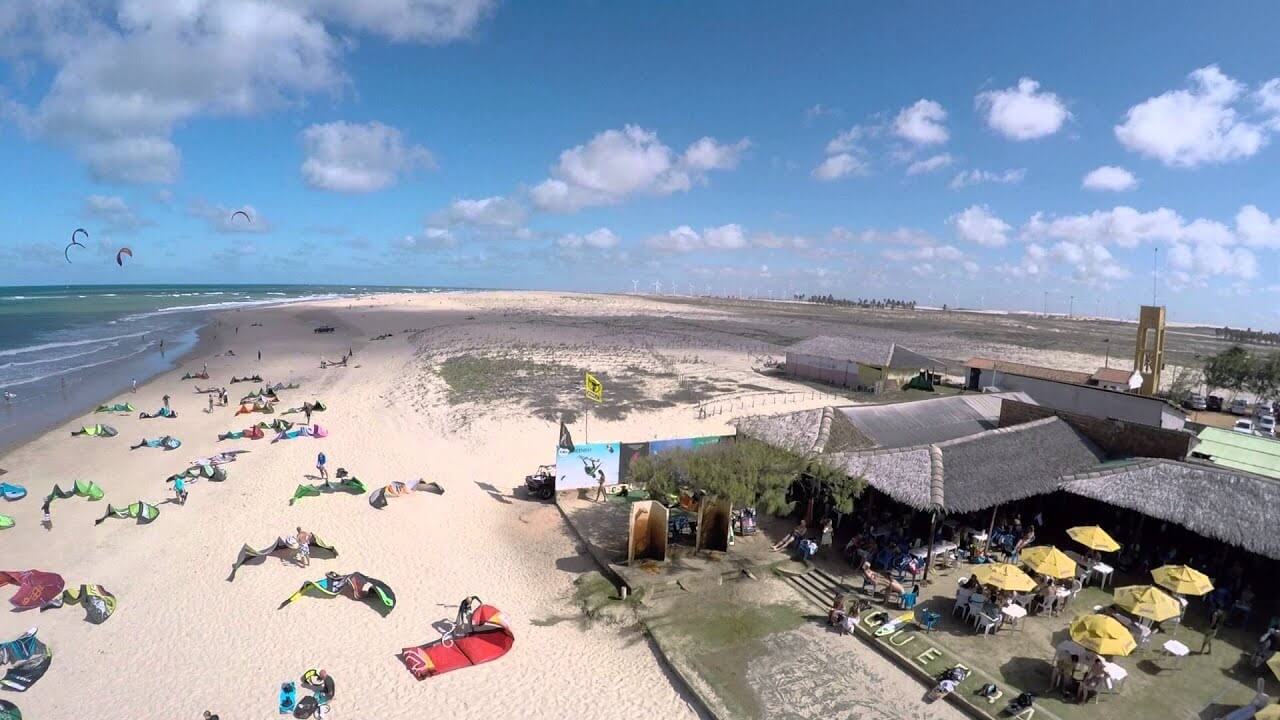 In Paracurú you will find your ideal spot to spend your Kite holidays, in a place where the wind conditions are unbeatable. With the trade winds blowing every day with an average of 18 to 25 knots.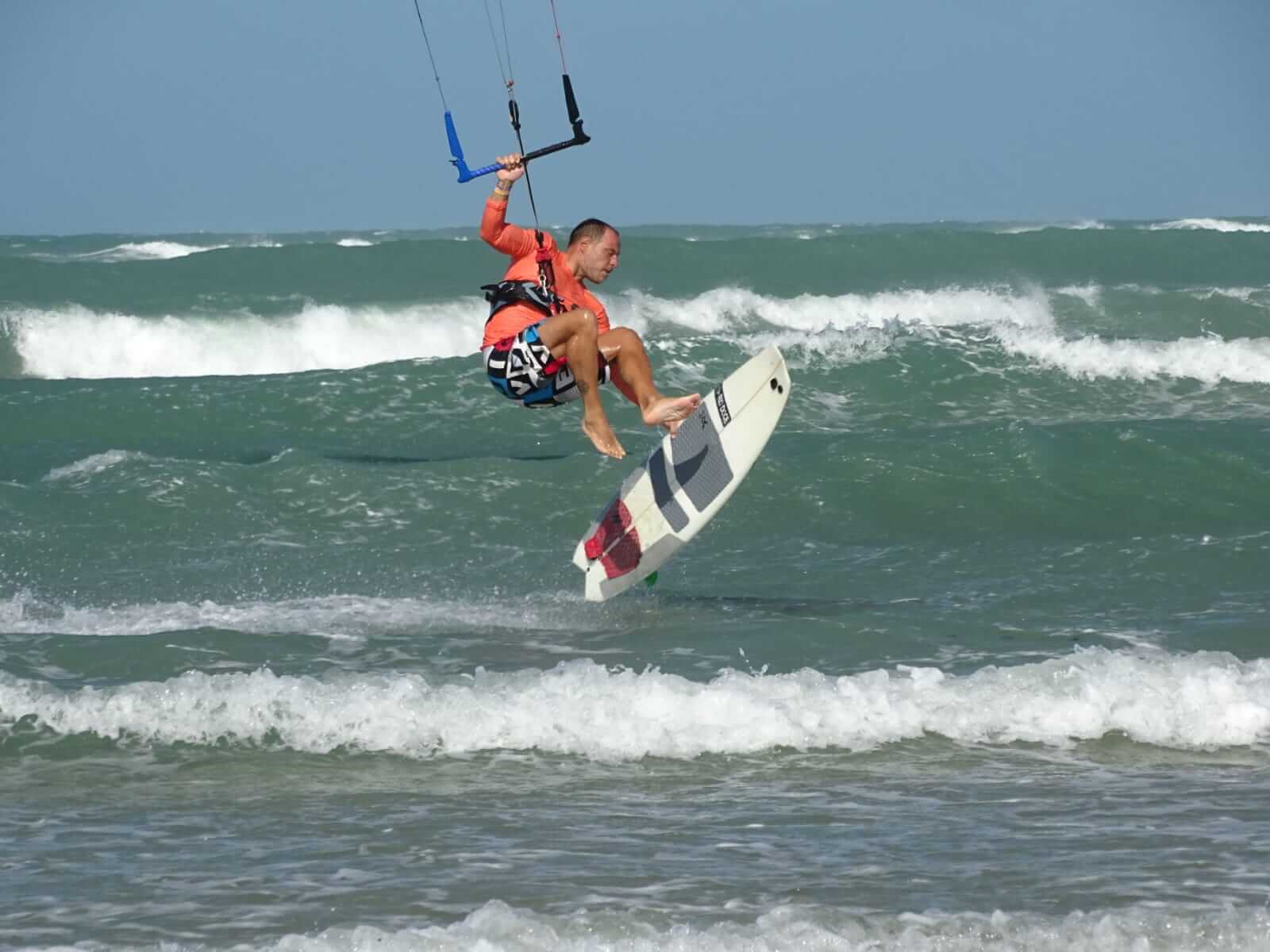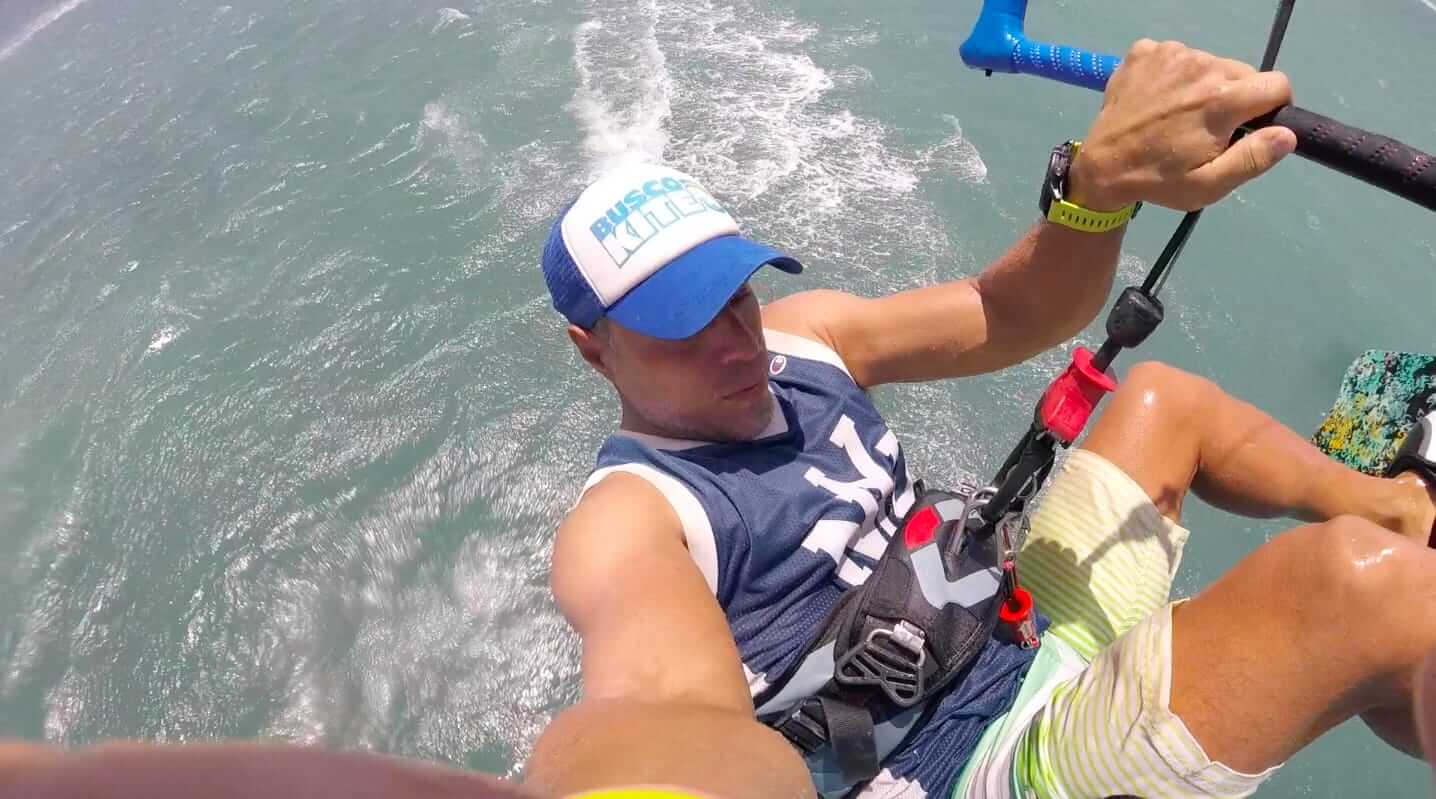 The village of Paracurú is 1.5 hours from Fortaleza, it is an authentic village where you can also enjoy the kite, its cuisine and its way of life, because although it is very visited by the kiter, it has a population of 30 thousand inhabitants approximately and it is perfect for when you finish your kite session to be able to enjoy a good dinner in its varied restaurants and chiringuitos that abound in the center of town.
It is a very quiet town and on Saturday nights the town square takes color as everyone gathers in the square to listen to the concerts and take their wonderful beer Skoll "bem gelata" In terms of wind and weather, as in the whole Northeast of Brazil, it is a tropical climate with average temperatures of 27 degrees, but the best is the water temperature of around 28 degrees, which allows you to navigate with a Lycra only, although You must bring a powerful cream since the solar radiation is very strong. Although the wind blows almost all year round, the season is from September to December, where you have the wind assured daily.
QUEBRAMAR SPOT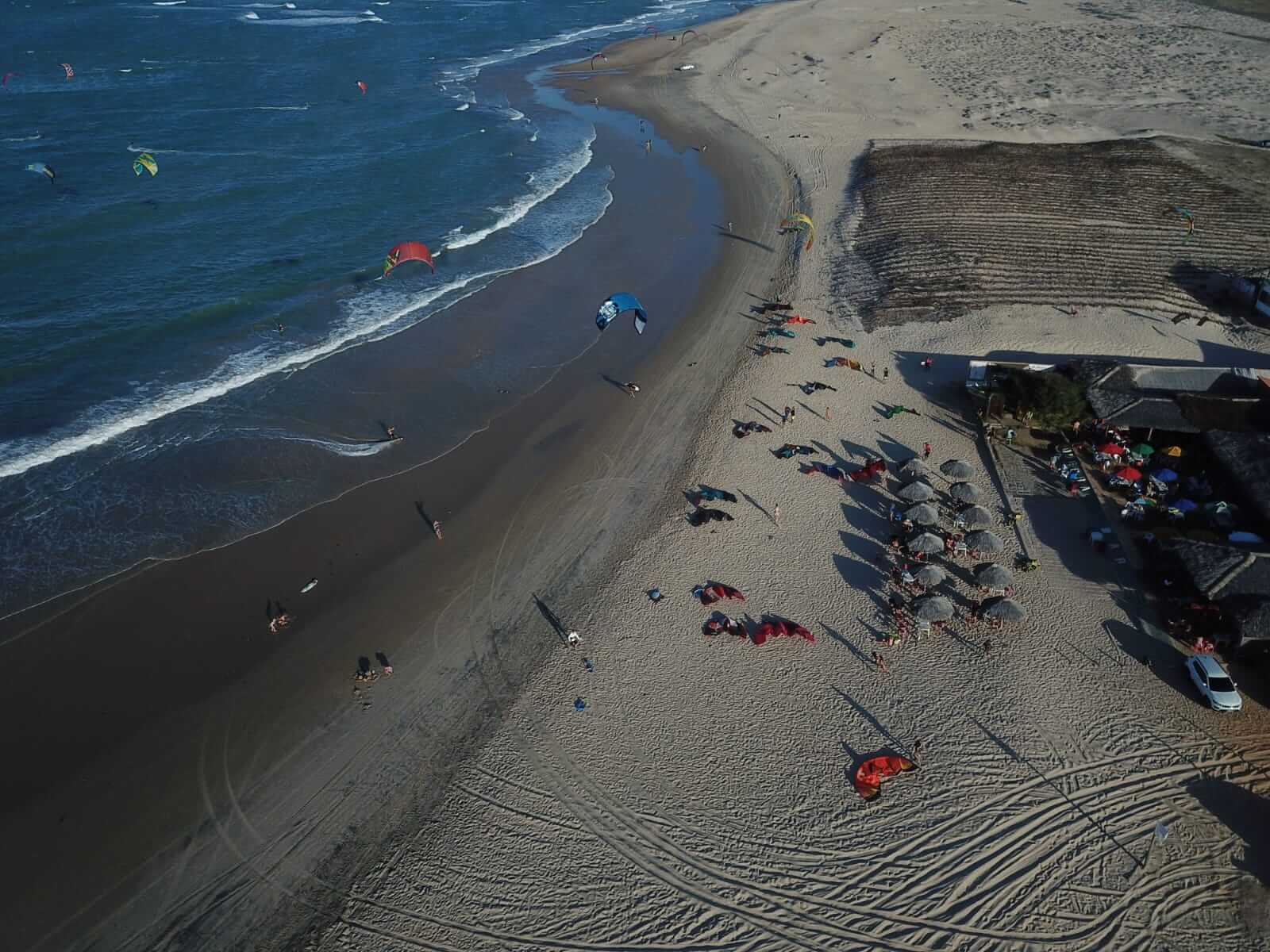 In Paracurú there is a spot in the barracks of Quebra Mar, it is located about 2 km from the town, so you will need to rent a car or a motorcycle, or you can go every day by taxi for just over 4 reais. In the spot there is a restaurant (Quebramar) a couple of schools where you can leave your material in a "locked" once you arrive on the first day for 10 reais a day, you have "locked" open or locked, and although it seems I miss your material is safe, so every day you just go to the beach with your swimsuit and your flip flops, having all your material available at any time, as they close when you go last kiter.
As for the Spot, it is ideal if you like the waves, since it has a reef bottom at 200 meters so the wave breaks away from the shore, and at low tide, 2 hours before low tide and 2 after the high tide, flat water remains for freestyle lovers.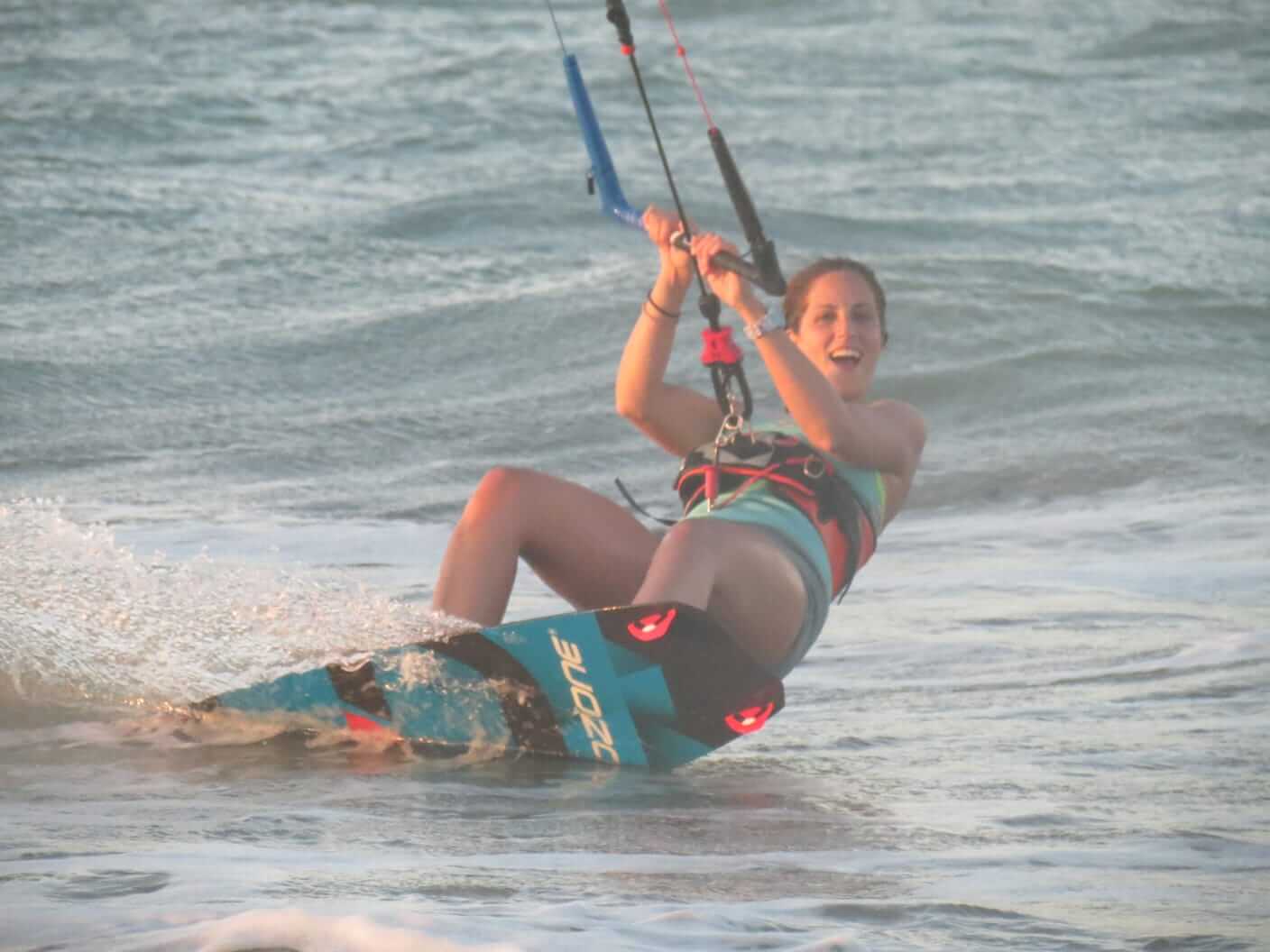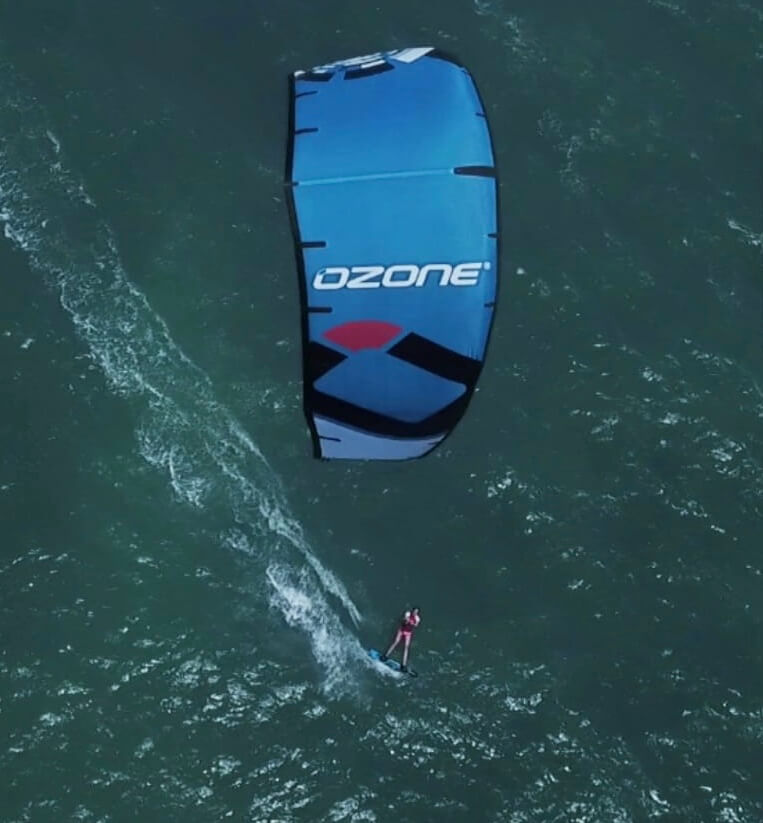 This makes it a spot for all levels, but you have to keep in mind that the waves can get big if you go to the reef. Very leeward of the spot there are some sticks that are used by fishermen and at low tide are very visible, this is the only thing to consider. If you want to make sure you sail every day, bring your kite between 6 and 10 meters depending on your weight, usually the girls usually go with 6 or 7 meters and boys 7 or 9 meters and of course your wave board and your twentip, what you prefer .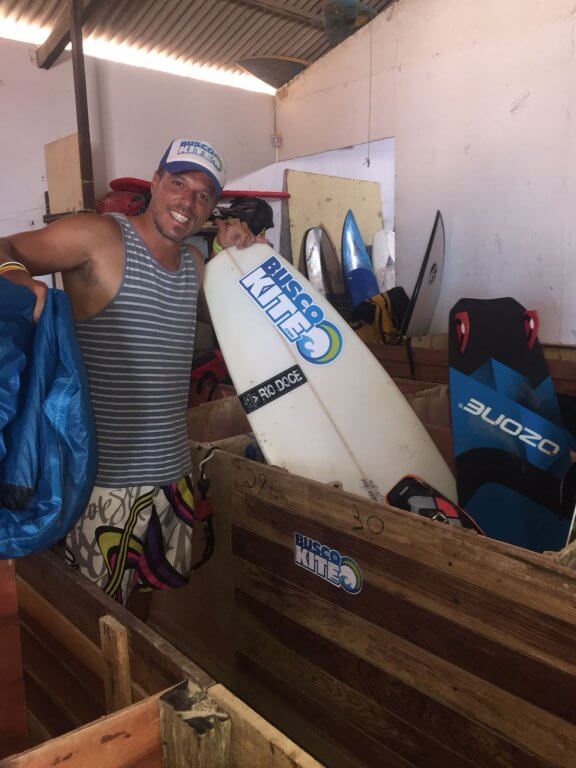 From the spot of Paracurú you can also do downwind: Taiba-Paracuru 24 km (intermediate) Lagohinha -Emboaca 35 km (all levels) In addition to being able to go up to Jericoacoara from downwind, which will take you about 4 or 5 days if you want to do it quiet.
More info about Paracuru:
http://www.portalparacuru.com.br/
Information
kiteschool
Restaurant
Sponsor